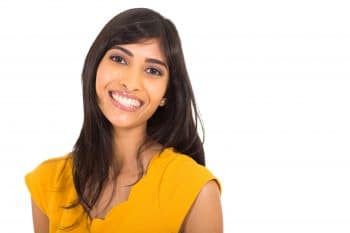 The way you feel about your smile can change over time. The gradual wear and tear on teeth can make them look older, less healthy, or misshapen. This problem, along with the accumulation of teeth stains, can make someone who once felt great about their teeth grow self-conscious about the way they look. At our Londonderry, NH dentist's office, we can provide cosmetic dental treatment to help you resolve problems that have robbed you of confidence. With porcelain veneers, we can make several beneficial changes to the way you look. These slim shells only cover the front spaces of teeth, which limits overall changes to your tooth structure. With custom-made veneers, we can make your smile appear more youthful, brighter, and more symmetrical, leading to several positive changes.
Identifying Cosmetic Issues That Make You Unhappy With Your Smile
Different concerns make people interested in cosmetic procedures. Some hope to fix problems with the shape and size of teeth that look out of place. Others may wish to fix issues with visible alignment problems, or with discoloration. We can talk you through the benefits of a cosmetic procedure, and what we can do to take care of what problems currently make you self-conscious. A treatment can take care of a naturally occurring issue, or deal with matters like dental damage.
What To Expect When Receiving Porcelain Veneers
When porcelain veneers are used to restore a person's smile, they help make many changes in the course of one treatment. The veneers designed to restore your smile can hide blemishes, cover up chips and cracks, or even improve the overall shape and size of teeth so that they look more appropriate with the rest of your smile. In some cases, veneers can effectively cover flaws that are linked to poor smile alignment.
What Else Can I Do To Change My Smile?
If your only concern is with the color of your teeth, we can recommend a professional teeth whitening procedure. The whitening agents that you gain access to through your dentist's office are able to break apart stains that store bought products struggle to effectively address. Before moving forward with a procedure, we will check on the condition of any teeth that are misshapen or damaged to see if they might require support with dental crowns.
Talk To Your Londonderry, NH Dentist's Office About Veneers!
At My Dentist, people in and around the Londonderry community can receive exciting smile improvements through cosmetic dental work. By using porcelain veneers to restore teeth, we can help you deal with multiple flaws that have made you uncomfortable with the way you look. We offer a range of cosmetic services as well as restorative and preventive care. To find out more about our practice and services, please contact our Londonderry, NH dental office at 603-965-3407.