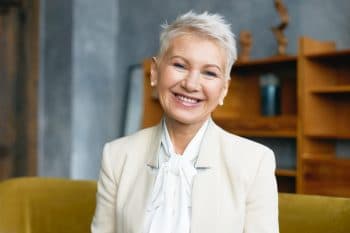 You should be careful not to think of tooth loss as "just" a cosmetic problem. While this issue is certainly one that can hurt your confidence in the way you look, there are other effects that the problem can have you should know about. Biting and chewing can become more difficult if just one tooth is missing. You can develop pain in your jaw joints and muscles because your bite has to awkwardly avoid putting pressure in the space where a gap is present. You can also overuse teeth that remain, which can make them more vulnerable to problems that require restorative dental work. At our Londonderry, NH dental practice, we can provide you with a permanent prosthetic that improves your smile AND bite function!
A Single Missing Tooth Can Change Your Bite Function
All it takes is one lost tooth to change the way you move your jaw whenever you bite and chew. If you have a gap in your smile, it may feel uncomfortable to put bite pressure on it. This can lead to you becoming overly reliant on a different part of your bite, which can lead to excessive wear and tear. Because the teeth around your smile gap have less support, putting bite pressure in this area can make you more vulnerable to further losses.
Will I End Up Losing More Teeth?
Unresolved tooth loss can lead to further losses if nothing is done about the problem. One reason is that if the cause of tooth loss is connected to gum disease, and that infection has gone untreated, more tissue damage can occur and leave teeth unsupported. Another issue is that without its neighbor, a tooth has less natural support. This means it is more likely to loosen and move on its own, which can lead to loss.
Trusting A Permanent Appliance To Restore Your Smile And Bite
A permanent appliance can replace a lost tooth and also help you feel more comfortable with your natural dental function. A dental bridge can actually be permanently placed without the need for oral surgery. The restoration relies on a pair of dental crowns to stay in position – the crowns are placed around the teeth around your smile gap. We can also discuss restoring your smile with a dental implant-held restoration. Dental implants are set directly in a patient's jawbone, where they provide a permanent hold for a replacement tooth. Biting and chewing with a dental implant in place can stimulate your jawbone, which restores the flow of nutrients to the area surrounding the implant.
Talk To Your Londonderry, NH Dentist About Addressing Tooth Loss
At our Londonderry, NH dentist's office, individuals who are worried about their appearance or dental function because of tooth loss can come to us for support. During a visit, we can talk with you about how the problem can be addressed with a durable, lifelike prosthetic appliance. For more information, call My Dentist in Londonderry, NH at 603-965-3407.