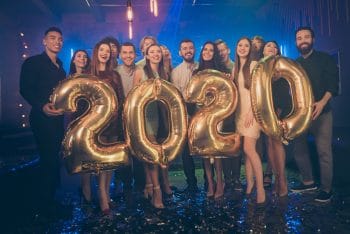 Thanks to modern prosthetic dental work, you can regain your complete smile. Our Londonderry, NH dentist's office can work with you to provide a lifelike restoration for a missing tooth, or work with you on an effective means of replacing multiple teeth. If you want to enjoy the support of a permanent prosthetic, we can secure a dental bridge that renews your confidence in your smile, as well as in your ability to bite and chew in a way that feels natural. In order to provide important long-term support, we can also talk with you about using dental implants to support restorations. These supportive titanium posts deliver remarkable support, and they make it possible to place a permanent restoration for a full dental arch.
Prosthetic Dental Work Can Restore Your Full Smile
Our goal when providing prosthetic dental work is to restore your full smile. This means we can replace a single missing tooth so that you no longer have troubles with your appearance and dental function. It also means working on a plan to help you if you have lost several teeth, or even an entire row of teeth. While your degree of tooth loss can change the kind of care you require, we are prepared to help you enjoy a lasting, confidence-boosting solution.
Choosing The Right Prosthetic Appliance
If you want to enjoy a permanent replacement for a missing tooth without having to undergo oral surgery, we can supply you with a dental bridge. The bridge will be held by a pair of dental crowns that hold your restoration firmly enough to make it safe to rely on when you bite and chew food. A bridge can match the look of your natural teeth, and it can be durable enough to remain in good shape for many years.
With a restoration supported by a dental implant, you can enjoy permanent support without having to modify healthy teeth. The implant actually provides better stability for neighboring teeth, as it keeps their roots from shifting over time. You can also enjoy better jawbone health over time because your implant stimulates the bone, which tells your body to deliver nutrients to the area.
We Can Also Help Patients Who Have Suffered Significant Tooth Loss
If you have experienced the loss of several teeth, or even the total loss of a row of teeth, a permanent restoration can be provided. For total tooth loss, we can recommend dentures held in place with dental implants. The implants can make dentures surprisingly comfortable, and give you more support to use your restoration when biting and chewing. A partial denture can be effective at restoring a person's smile while letting them keep their remaining teeth. The partial denture will be custom-made to address your missing teeth, and to restore those specific teeth you have lost.
Talk To My Dentist In Londonderry, NH About Restoring Your Full Smile
At My Dentist in Londonderry, NH, patients who are ready to do something about tooth loss can count on us to help give them back their complete smile! For more information, please contact our Londonderry, NH dentist's office at 603-965-3407.