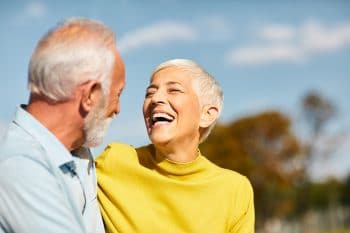 When you have a gap in your smile because of tooth loss, you can quickly learn to adjust the way you bite and chew to avoid that space. This can feel like a necessary adjustment, but it may not feel natural even after an extended period of time. When a person's jaw function is compromised, the stress created by the change can lead to painful issues with TMJ dysfunction. Limiting your biting and chewing to a portion of your smile can also lead to certain teeth wearing down more quickly, and requiring restorative dental work. A fixed dental bridge can give you back the ability to bite and chew comfortably. This appliance can be secured permanently without oral surgery, making it a convenient way to permanently address tooth loss.
Stop Letting Tooth Loss Interfere With Your Dental Function
In addition to creating a problem for your smile, tooth loss can make it difficult for you to comfortably bite and chew. Over time, this can lead to problems with your remaining teeth, and it may result in you developing chronic discomfort. It can also lead to you applying too much friction to certain teeth, leaving them more vulnerable to decay or enamel erosion. The sooner you undergo the appropriate prosthetic dental treatment, the sooner you can once again enjoy a comfortable bite!
A Dental Bridge Can Be Secured Without Oral Surgery
A dental bridge is a custom, fixed dental appliance that can restore your smile by replacing a missing tooth, or several adjacent teeth. The bridge's placement will not require oral surgery – a pair of dental crowns at the ends of your bridge will be set in place to hold the prosthetic in position. This arrangement is stable enough for you to feel comfortable biting, chewing, and speaking naturally. The bridge can be constructed to fit in with your appearance, so you can also regain comfort with your smile.
We Offer Modern Solutions For Tooth Loss
Dental bridges have helped many patients feel at ease with their smile and dental function again. While this appliance has been effective for many people, we offer alternative prosthetic treatment options to help patients with different needs. If you are missing multiple teeth in different areas, we can place a partial denture to close all absences. We also offer full dentures for people who have lost all of their upper or lower teeth. If you want to keep your restoration anchored in place, dental implants can help an appliance feel comfortable and secure, while also stimulating the jawbone to keep it healthy.
Talk To My Dentist In Londonderry, NH About Receiving A Fixed Dental Bridge
At My Dentist in Londonderry, NH, patients who have suffered tooth loss can enjoy the many benefits of modern prosthetic dental work! If you would like to learn more about dental bridges, or any other prosthodontic solution, please call our dental office today at 603-965-3407.