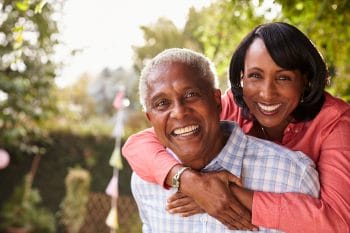 When a patient has concerns about multiple teeth, they can be understandably worried that their restorative dental work may be more involved, and time-consuming. The loss of several teeth can be especially upsetting, and it can put a person in a situation where they feel intimidated by the process of replacing what is missing. Our Londonderry, NH dental office is committed to offering a superior prosthetic dental treatment experience. We can craft custom restorations that help people who are missing multiple adjacent teeth, and those who have absences in several areas. With the right restoration, your smile can be fully restored with less work than you might believe possible!
Using A Custom Dental Bridge To Replace Several Adjoining Teeth
A dental bridge is a permanent restoration that can remain in place without requiring oral surgery. While bridges are often used to help people replace a single missing tooth, a custom appliance containing several pontics (replacement teeth) can also be provided. Dental bridges remain in position thanks to a pair of dental crowns which are set on teeth surrounding an absence. With this single restoration, it is possible to restore your smile when several adjoining teeth have been lost.
Crafting A Partial Denture To Restore Your Smile
Sometimes, people who suffer advanced tooth loss have gaps in multiple locations. To replace separate teeth in this situation, we can provide patients with partial dentures. When partial dentures are constructed, care is taken to provide a lasting fit while addressing every gap in a row of teeth. With hidden clasps, it is possible to keep this restoration securely in position throughout the day, so you feel comfortable.
Discussing Dental Implants For Your Smile Restoration
Should you discuss dental implants with your dentist? Implants are capable of providing a kind of support for a dental prosthetic that enables more comfortable biting and chewing. Your implants, which are set directly in your jawbone, also offer important benefits for your jawbone, because the posts stimulate the bone and encourage the flow of nutrients to the tissues. When you discuss implant placement, your dentist can perform an evaluation to plan a potential procedure, and talk to you about the merits of using implants to hold a prosthetic.
Talk To My Dentist About Restoring Your Incomplete Smile!
Are you ready to finally have a solution for tooth loss? At My Dentist in Londonderry, NH, we have experience helping patients who want to show off a complete smile again. For individuals who have multiple missing teeth, we can create a custom restoration that addresses their concerns. The right appliance can give you renewed confidence in your appearance, and a more comfortable bite. If you wish to learn more, contact our Londonderry, NH dental office at 603-965-3407.