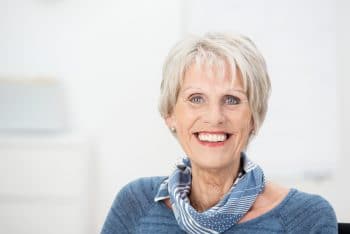 Many people are surprised by just how much tooth loss can affect their daily life. After losing a single tooth, you can discover that biting and chewing food is more difficult. You can also find yourself deeply uncomfortable with the thought that people can see the gap in your smile, even if it is in a less noticeable place. A custom dental bridge can give you back your confidence, and allow you to return to your normal dental function. At our Londonderry, NH dental practice, we are ready to help people who have suffered tooth loss enjoy a meaningful smile improvement from the placement of a bridge. We can also talk to you about the benefits of using a dental implant for its support.
A Dental Bridge Uses Dental Crowns To Stay In Place
Typically, a dental bridge is held in place thanks to a pair of dental crowns, which are located at each side of your restoration. Your dentist will secure the crowns to your remaining teeth. The support from this arrangement can ensure that your pontic, the replacement tooth, does not move when you bite, speak, chew, or laugh. Because of this stability, you can feel a return to the confidence you had before tooth loss was a problem. The lifelike appearance of your bridge can also help your self-esteem.
A Stable Prosthetic Can Help You Bite And Chew Comfortably
A compromised bite can quickly become an issue for an individual. If your smile is incomplete, you can be forced to overwork certain teeth when you eat, and this can make them more vulnerable to issues that call for restorative dental work. You can also put pressure on your jaw without realizing it, and this can lead to chronic discomfort related to TMJ dysfunction. Better dental function from your stable prosthetic can allow you to bite and chew with comfort and confidence, and lower your risk for oral health troubles.
Should You Consider Having A Dental Implant Hold Your Bridge?
Dental implants secure dental prostheses to your jawbone. Their function mimics the role a tooth's root plays in providing stability, and the implant is able to provide stimulation to your jawbone that helps keep the bone healthy. Many people prefer this approach to securing a restoration, as it can feel more natural, and does not require the modification of healthy teeth.
Talk To My Dentist About Receiving A Custom Dental Bridge
My Dentist in Londonderry, NH is ready to help you regain your complete smile through the placement of a custom dental bridge. If you have questions about prosthetic dental work, or if you are bothered by a lack of support from an older restoration, we can help! For more information about our services, call My Dentist today at 603-965-3407.