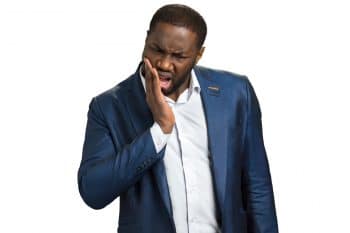 If you start feeling pain in your tooth, you may grow understandably worried about your oral health. This is especially true for pain that seems to arise without a clear cause. If an aching tooth continues to bother you, the problem could be that a cavity has caused an internal infection. This can be less than welcome news, but you can be reassured knowing that our Londonderry, NH dental practice is ready to help you. If you have an infected tooth due to a cavity, or because of a dental injury, we can arrange a root canal procedure for you. We are prepared to provide this endodontic treatment under normal circumstances, and we are prepared to deal with more complicated cases, so we can make sure your needs are met.
An Infection Can Cause Tooth Pain That Won't Go Away
An infection that enters your tooth creates serious discomfort by attacking the living tissues in your pulp, which sustain the tooth's health. As the infection progresses, your pain will continue, and bacteria can actually move beyond your tooth and create new issues for you. The good news is that when your root canal treatment is performed, your ongoing discomfort can be successfully addressed!
We Can Provide A Quality Patient Experience If You Need A Root Canal
We are prepared to address your needs when you have to schedule a root canal. In addition to offering our expertise in this particular procedure, we can make sure your treatment is comfortable. We can use nitrous oxide during your procedure to help you remain comfortable. We can even reduce awkward feelings of numbness after your work is concluded by relying on single-tooth anesthesia. While other practices use anesthesia that can leave your entire mouth numb, we can dull the feeling in your tooth without causing surrounding insensitivity.
Providing A Lifelike Restoration After Your Root Canal Is Performed
Performing your root canal means putting a stop to your infection. However, it does leave you in need of support for your tooth. We provide that support by supplying our patients with durable, attractive dental crowns. We can make sure your crown fits in with your surrounding smile, so it will not create a problem for the way you look. You can trust the crown to keep your tooth safe, and to enable comfortable biting and chewing.
Arrange A Root Canal Treatment At My Dentist In Londonderry, NH!
A root canal treatment performed at My Dentist in Londonderry, NH can put a stop to your discomfort, and return you to good oral health! We can provide you with a comfortable, successful treatment, then make sure your tooth is properly restored. If you have questions, or if you want to set up an appointment, contact our Londonderry, NH dental office at 603-965-3407.