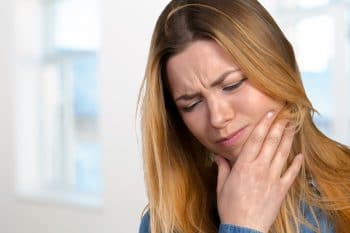 In many treatments that involve a root canal procedure, the person undergoing care is in the dentist's chair because of a cavity. With that said, root canals are not exclusively used for managing problems with tooth decay. You might not realize it, but one of the problems with untreated dental injuries is that your tooth can be at risk for an infection, which calls for a root canal. Your Londonderry, NH dentist's office can make sure your tooth is fully treated in the event that you have an injury that results in an infection. Thanks to the availability of nitrous oxide and single-tooth anesthesia, we can make sure that your treatment experience is as comfortable as possible.
Protecting You From The Effects Of A Tooth Infection
Injured teeth, particularly teeth that are cracked, become vulnerable to bacteria.  This results in a tooth infection, which can become a serious problem for your oral health. In fact, you may be surprised to hear that if your tooth continues to hurt after an injury, the pain could be a result of an infection. Infections develop when bacteria enter your pulp, and attack your living tissues. If the problem is not treated, your tooth's condition can worsen as bacteria continue their travels through the tooth's root. The problem can reach a stage where your tooth has to be extracted.
We Can Provide More Than Just A Routine Root Canal Treatment
For many situations, a standard root canal will be all that is called for to restore a tooth's health. With that said, there are times when a more specialized approach is needed. Our practice is ready to handle these issues when the situation is called for. We can provide root canal surgery, or address problems with a tooth after a past root canal has been performed.
Providing A Lifelike Restoration At The End Of Your Treatment
After taking care of an infection, your dentist can arrange to have your tooth protected with a custom restoration. You can have your tooth measured and prepared for the placement of a dental crown. Crowns can be custom-made, which means your crown can match the color and size of your original tooth. When in place, your restoration can actually improve your smile, while also giving you the support you need for better dental function.
My Dentist In Londonderry, NH Can Fully Address Your Damaged Tooth
A damaged tooth can face a real risk for developing an infection. My Dentist in Londonderry, NH is prepared to take on an infected tooth with a root canal, so that your tooth is fully restored. If you have questions about our treatment of dental injuries, or if you have any other questions about our oral health services, we are ready to help! You can contact our Londonderry dental practice by calling 603-965-3407.