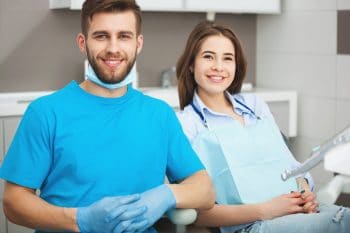 Because root canal treatments are required frequently when it comes to addressing tooth decay, you might have the impression that this procedure is "for" cavities. There are a few reasons this is incorrect – one is that not every cavity requires a root canal, and the other is that root canal treatments are sometimes needed for other issues. One of those issues concerns dental injuries. If your tooth is cracked, it can become infected, and you can experience problems like dental pain and sensitivity as a result. If too much time passes, an infection can allow bacteria to spread beyond your tooth, and create additional problems. Your Londonderry, NH dentist's office is prepared to take care of your cracked tooth by providing a quality root canal experience!
A Cracked Tooth Can Expose Your Tooth To An Infection
A cracked tooth is not something to take lightly. There is a concern that your tooth might be vulnerable, and no longer able to keep intact when you bite and chew. In other words, your damage could grow more significant over time, and leave your tooth looking worse. The crack can also expose your tooth's pulp, the inner chamber where living tissues reside. Because the health of these tissues will affect the health of your tooth, it is important to undergo treatment if a problem affects them.
Seeking Professional Treatment For Dental Injuries
If you injure your tooth, make sure your dentist has the opportunity to look the damage over. If you try to ignore the matter, or if you have hopes that it is not as serious as it initially seems, your delay could create more problems. In fact, putting off treatment can create problems that make more involved restorative dental work necessary. Your dentist can review the tooth in question, and see what type of care may be required. Because our office can offer more endodontic services than just the traditional root canal treatment, we can make sure your needs are met while you are in our care!
Using Modern Restorations To Protect Injured Teeth
Unfortunately, a dental filling is not capable of protecting teeth after a root canal takes place. Modern dental crowns, on the other hand, are able to offer the support you need. If your tooth is visible when you smile and speak, you can actually have a lifelike custom crown put in place over it to protect both it, and your appearance.
Talk To My Dentist In Londonderry, NH About Scheduling A Root Canal
A root canal treatment at My Dentist in Londonderry, NH can lead to great support for your injured tooth! Our practice can make sure your tooth is not at risk for further problems, and no longer a source of discomfort, by offering a modern approach to restorative dental care. To learn more, schedule a consultation with one of our experts by reaching the My Dentist office in Londonderry, NH, today at (603) 965-3407.