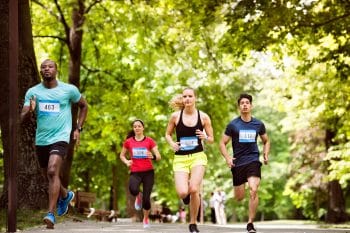 On Thursday, June 7, you can take part in the nineteenth annual Eversource Walk And 5K Run event, which is held in support of Easterseals. Easterseals is committed to helping people who struggle with disabilities live their best, and fullest, lives. Eversource uses its annual walk and 5K run events to encourage people to raise funds for the Easterseals program, with special prizes rewarded to the individuals or teams who raise the most. In addition to having a fun, competitive race to take part in, attendees can enjoy a number of fun activities set up by the various sponsors who are helping make this event possible.
When:
The Eversource Walk And 5K Run For Easterseals event is scheduled to take place on Thursday, June 7. The registration will start at 4:30 pm, and the race will begin at 6:30 pm.
Where:
The race and activities are being held at Veterans Park, in Manchester.
Cost:
For registration information, click here.
Activities Include:
A walk and competitive 5K race will be held during the evening, with prizes for top runners, as well as top fundraisers. In addition to giving prizes to those who raise the most money, there will be tiered rewards for different fundraising goals.
For More Information:
For more information about this event, click here.
Schedule Your Next Dental Visit At My Dentist In Londonderry, NH
At My Dentist in Londonderry, NH, you and your family can receive fantastic oral health care during every appointment. To schedule a consultation with one of our experts, contact the My Dentist office in Londonderry, NH, today at (603) 965-3407.