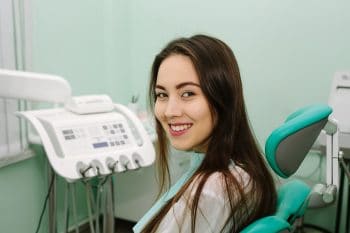 Individuals who take the time to brush and floss properly, avoid an excess of sugar, and see their dentist for regular exams can have a lower cavity risk. Unfortunately, tooth decay is a persistent and common threat. One issue that affects too many people is when a cavity is allowed to grow in severity without the proper restorative dental care. If too much time passes between that cavity's formation, and professional treatment, you may have oral bacteria enter the interior of your tooth. This can lead to significant discomfort, and put you at risk of further complications. Fortunately, your dentist can eliminate the threat by performing a root canal treatment.
Offering A Modern Approach To Restorative Work
Root canal treatments can make patients nervous, but their reputation should not scare you off. What you need to know is that your dentist can provide you with a more comfortable experience while you undergo care. Dental sedation can help keep your nerves calm, and single-tooth anesthesia can protect you from discomfort, while allowing you to avoid the awkward effects that often arrive with anesthetic.
Receiving A Dental Crown After Your Root Canal
Once your root canal has been performed, your dentist will have a new matter to address – making sure your tooth is protected. A dental crown made with modern materials will offer an incredibly life-like and durable restoration for patients who have undergone restorative care. Once the crown is placed, you will not have to worry about any issues with your smile, or with your ability to bite and chew.
Consistent Preventive Care Can Help You Avoid A Root Canal In The Future
Even if modern care has made restorative work more comfortable, your goal should continue to be avoiding problems that require treatment. Make sure you keep up with daily dental care, and don't skip your regular dental checkups, to keep on top of your dental health needs.
Talk To My Dentist In Londonderry, NH If You Need A Root Canal
At My Dentist in Londonderry, NH, patients who want to address a problem can be impressed with the advanced care they receive during treatment. To schedule a consultation with one of our experts, contact the My Dentist office in Londonderry, NH, today at (603) 965-3407.