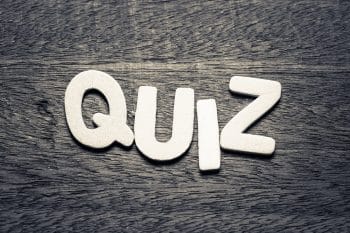 Dental crowns are able to provide important support for a vulnerable tooth that can last for years. This dental restoration is often linked to cavity work, as many people with tooth decay will need a crown to fully protect their tooth. The crown covers all of your tooth above your gum line, which means it can be a prominent part of your smile. Fortunately, modern dental materials make it possible for you to receive a restoration that blends in naturally. Crowns are not always necessary in cavity treatment – you may only require a dental filling, if decay is stopped in time. This protection for your tooth can also be called for in other circumstances, such as after an injury, or to address congenital defects. 
Questions:
True Or False: Any time your dentist treats a tooth with a cavity, they will have to provide a dental crown for support.
True Or False: You can use a dental crown to improve the appearance of an unsightly tooth.
True Or False: If you undergo a root canal treatment, you will need a dental crown for your tooth.
Answers:
False! If your dentist has the opportunity to treat your tooth for decay while the damage is limited, you can receive a dental filling, which will effectively restore your tooth.
True! In many cases, appearance-based flaws can be addressed with cosmetic dental work. However, if your problems are also interfering with your dental function, a crown may be preferable.
True! A root canal will make it necessary for your dentist to fit your tooth with a dental crown.
My Dentist In Londonderry, NH Can Provide You With A Durable, Attractive Dental Crown
Hopefully, you will be able to keep your smile in good shape, and avoid a need for a dental crown. With that said, it is important to know that you can count on your dentist in a situation when you need restorative dental work. At My Dentist in Londonderry, NH, you can expect great care whenever you need work done on a tooth. If you would like to learn more, schedule a consultation with one of our experts by calling the My Dentist office in Londonderry, NH, today at (603) 965-3407.