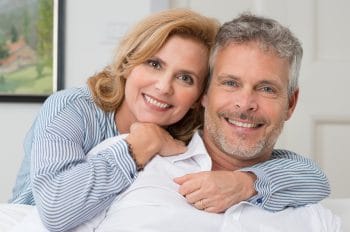 Dental implants offer superior support when you need a dental prosthetic. One issue with many solutions to tooth loss is that the loss of your tooth root is not addressed. Implants effectively take on the function of your root – this leads to better stability for your restoration, and it provides important benefits for your oral health. Because implant placement can require several steps, many people can feel shuffled between several different experts. Our office provides every step of your placement process, which can make the procedure more convenient, while also giving you more confidence and support in your overall experience.
Dental Implants Can Offer Sustained Oral Health Advantages Over Other Prosthetic Solutions
A prosthetic without a dental implant can improve your appearance, and help with dental function. However, without an implant, you miss out on the support you naturally enjoy from your tooth root. Implants create stability for your prosthetic by mimicking the support a root provides. Your implant will also provide stimulation for your jawbone, which will encourage a healthy flow of nutrients. This benefits the long-term health of your jaw.
Examining Your Risk For Tooth Loss
What kind of risk do you face for future tooth loss? Patients who want to preserve their full smile should be paying close attention to the health of their gums. Gum disease, particularly in its advanced stage, puts people at risk for losing teeth. That advanced infection, periodontitis, can require ongoing support, as it cannot be reversed. If you are affected by this condition, make sure your dentist is aware, so they can help you manage it, and avoid complications from tooth loss.
Talk To My Dentist In Londonderry, NH About Receiving A Dental Implant
At My Dentist in Londonderry, NH, you can receive valuable support from your dental prosthetic when you receive a dental implant. Our office is proud to offer patients full support when they receive an implant, as we can perform every step in the placement process! To learn more about us, and we can help rebuild your smile, schedule a consultation with one of our experts by reaching out to the My Dentist office in Londonderry, NH, today at (603) 965-3407.