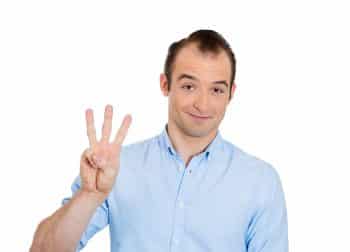 Many people would prefer not to think about tooth loss. After all, if you are keeping up with regular brushing, and your teeth look good, you may feel that this is a remote risk. That being said, you can do a better job protecting yourself against tooth loss if you understand what can cause it. The main reason adults lose teeth is not due to injuries, or even cavities – gum disease is the chief culprit. If you take poor care of your gums now, you are more likely to need restorative support after tooth loss in the future. For those who have lost teeth, proper prosthetic support can help you rebuild your smile.
1. Protecting Your Gums Will Reduce Your Risk For Losing Teeth
The way to protect yourself against tooth loss is through good periodontal care. Pay attention to the condition of your gums. If you see evidence that you might need to address an infection, alerting your dentist can ensure you have the proper care.
2. Prosthetics Supported With Dental Implants Enjoy Unique Benefits
Many patients who find themselves looking for prosthetic support will find that receiving dental implants offers benefits they did not realize they could enjoy. For one, your prosthetic will be permanently held in place, and will enjoy more functional support. You can also use implants to protect yourself from jawbone resorption, a condition that affects those who lose teeth.
3. Doing Nothing About Tooth Loss Creates Potential Problems For Your Oral Health
If you leave gaps in your teeth, and do nothing to offset tooth loss, you leave yourself open to more issues. Jawbone resorption will lead to your face having a "sunken" appearance, and will rob you of dental support. You also face greater odds of developing jaw troubles, and losing more teeth.
Talk To My Dentist In Londonderry, NH To Learn More About Tooth Loss
At My Dentist in Londonderry, NH, you can look forward to receiving proper prosthetic care that will help rebuild your smile. Determined to hold on to your teeth? Our preventive and restorative services will help you retain a healthy, complete smile. To schedule a consultation to discuss prosthodontic care, or to set a time to address any other oral health issue you may be dealing with, you can call My Dentist in Londonderry, NH, today at (603) 965-3407.