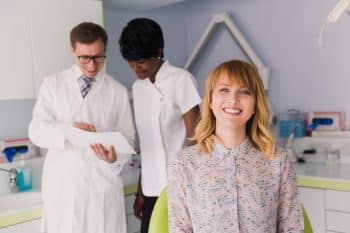 A dental filling is provided for patients to protect a tooth after a cavity is removed. By placing it, your dentist protects that tooth against future problems, and also provides support against any loss of strength caused by the removal of decayed enamel. The use of biocompatible composite resin to create fillings allows for a remarkable degree of support. The material is able to stay securely bonded to your tooth because of its biocompatible nature, and the use of liquid adhesive that helps keep the bond strong. Of course, many patients are appreciative of composite resin fillings because they provide a more natural-looking restoration.
The Process Of Restoring A Tooth Experiencing Tooth Decay
Your dentist will use a dental filling to protect a tooth after providing restorative dental care to excise the area where decay has occurred. After this material is removed, a liquid adhesive will be applied, followed by the resin, which will fill the space where treatment occurred. The resin will be tinted to match the color of your enamel.
Timely Treatment Matters When It Comes To Cavities
Some cavities do more damage than your dentist can comfortably trust a filling to repair. If the degree of decay affecting your tooth is more severe, they may have to take a different course with your treatment. For instance, if your tooth's pulp is affected by decay, a root canal procedure will have to be performed. If a filling is not able to provide enough support, then your dentist can give you the protection you need by offering a dental crown.
Talk To My Dentist In Londonderry, NH About Receiving A Composite Resin Filling
At My Dentist in Londonderry, NH, you can receive a filling that preserves your appearance, and enjoys a strong bond with your tooth. Our practice is ready to help patients who need restorative care performed, and we can handle any preventive or cosmetic needs that you may have. To schedule a consultation with one of our experts, call the My Dentist office in Londonderry, NH, today at (603) 965-3407. Our patient forms are available online for the convenience of our patients.