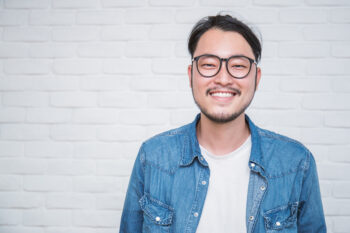 Even if there are only minor problems with a tooth's shape, size, or condition, it can be a big problem for your smile. Relatively modest flaws can attract unwanted attention, as they can stand out and disrupt your smile symmetry. At our Londonderry, NH dentist's office, we can talk to you about different treatment options that can prove effective at restoring problem teeth. With dental crowns, we can take care of problems with the health and look of teeth that look flawed. Porcelain veneers offer a more conservative approach to care, one that focuses specifically on making cosmetic improvements.
The Right Restoration Can Provide Important Benefits
What makes treatment with one restoration right for you? Dental crowns provide restorative benefits as well as cosmetic advantages. Porcelain veneers make it possible for you to make significant changes to your appearance. Veneers only cover a portion of your tooth, which means the remaining structure does not have to be changed. Because a crown can protect a vulnerable tooth and provide bite support, we can recommend this approach if there are concerns about your oral health.
Planning Cosmetic Work With Veneers
Porcelain veneers provide cosmetic improvements by correcting issues with teeth that look misshapen, blemished, or flawed in other ways that attract undesired attention. They are customized to provide the right benefits for you, and so that they look natural when they are put in place. Their slender size minimizes the changes to your enamel that need to occur to complete treatment. While slim, they are strong enough to provide lasting changes thanks to their durable design.
Restoring Teeth With Custom Crowns
While dental crowns can offer cosmetic benefits, they also provide protection for teeth affected by cavities or damage. In other words, they provide oral health benefits as well as positive changes to your appearance. The crowns that we use to restore teeth are made from a realistic ceramic material, which enables it to match neighboring teeth.
Talk To Your Londonderry, NH Dentist About Restoring Your Smile!
Whether you need to take care of a problem with your oral health or want to make sure your smile looks its best, a custom restoration can help! At My Dentist in Londonderry, NH, patients who are interested in restoring teeth can look at cosmetic treatment with porcelain veneers, or they can make plans to have vulnerable teeth restored with dental crowns. In both cases, we can provide lasting esthetic benefits. With dental crowns, we can also provide lasting bite support. If you want to learn more about treatment with veneers or crowns, or if there are any other services that we can recommend for you, please reach out to our Londonderry, NH dental office at 603-965-3407.