Meet Our Doctors
DR. WEI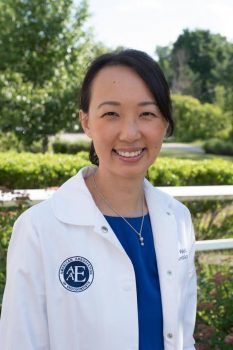 Dr. YiChen (Jenn) Wei obtained her Bachelor's degree in Biology from the University of California, Riverside, and her Dental degree from Tufts University School of Dental Medicine. She also completed a general practice residency at Stony Brook University Hospital in Long Island, New York. After four years in private practice working as a general dentist, Dr. Wei realized her passion for saving teeth and returned to Tufts University for her specialty degree in endodontics. In addition to private practice, she is a clinical instructor teaching both undergraduate dental students and postgraduate endodontic residents at Tufts.
Dr. Wei uses state-of-the art technology such as an operating microscope, digital imaging, ultrasonic instrumentation, and fiber optics, to provide optimal care for her patients. She is an expert in performing both non-surgical and surgical root canal treatment, diagnosing cracked teeth, treating tooth pain, and managing traumatic injuries to teeth.
She is an active member of the American Association of Endodontics, American Dental Association, and Massachusetts Dental Society. She is also Board Eligible for the American Board of Endodontics.
In her spare time, Dr. Wei enjoys trying new recipes, scrapbooking, and spending time with her family and friends.
DR. MEHDI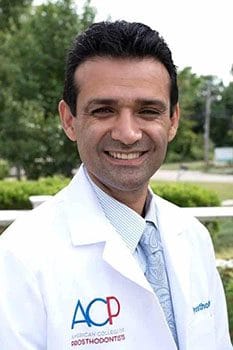 Dr. Mehdi Karimipour graduated from the University of Los Angeles, California in 2005 with a Bachelor of Science degree in Biology. As a collegiate, he was a member of UCLA's varsity table tennis team for two years and placed second at the NCTTA in 2004. Dr. Karimipour was nominated for a Biochemistry Scholarship in 2004, and published an article on evidence-based dentistry that eventually sparked his interest in the dental health field.
Dr. Mehdi attended Tufts University School of Dental Medicine in 2005, on a Merit scholarship, and achieved awards for Excellence in Clinical Achievement and Operative Dentistry Clinical Skills.
After receiving his DMD, Dr. Mehdi attended a three-year dental residency program specializing in Prosthodontics at the University of Alabama and the VA Hospital at Birmingham, Alabama. His specialty includes full mouth rehabilitation with crowns, bridges, veneers, removable dentures, and dental implants.
He also obtained a Master's degree in Dental Science. During his training, he provided dental services at a non-profit organization to help address the needs of children in underprivileged and underserved communities in rural areas.
After receiving his certificate in prosthodontics, Dr. Mehdi stayed another year at the same institution to pursue additional sub-specialty training in Maxillofacial Prosthodontics. This training taught him to expertly restore the prosthetic and medical needs of patients who have lost mass and density in their facial structures through acquired, congenital, and/or developmental defects of the head and neck. He is also well-versed in the methods used to maintain the oral health of patients with cancer who are exposed to cancercidal doses of radiation or cytotoxic drugs.
Dr. Mehdi fabricates his own oral and facial prostheses, and is more than gratified by helping others through advanced, customized care.
Upon completion of receiving his certificate, Dr. Mehdi and his wife moved back to Boston, MA. He is presently a member of:
American College of Prosthodontics
American Academy of Maxillofacial Prosthetics
Academy of Osseointegration
American College of Fixed Prosthodontics
Massachusetts Dental Society
International Academy of Prosthodontics
American Academy of Implant Dentistry
American Dental Association
International Academy of Anaplastology
Dr. Mehdi volunteers as faculty at Tufts University School of Dental Medicine and teaches in the Department of Prosthodontics and Operative Dentistry. In addition to teaching, Dr. Mehdi works part-time at the Veteran Affairs office as a Prosthodontist. His expertise includes treating patients in all phases of prosthetic dentistry such as full mouth rehabilitation, with and without dental implants, smile makeovers and esthetics, Invisalign, TMJ treatment, sleep apnea, fixed restorations such as crowns, bridges, veneers, onlays, inlays; removable prostheses such as partials and complete dentures; obturators for cleft lip and palate, and also implant or adhesive-retained nasal, auricular, and orbital prostheses.
Dr. Mehdi enjoys hiking, bicycling, snowboarding, and snow shoeing. He also enjoys exploring the New England area with his wife and daughters.
Schedule a visit with our experts
To schedule a consultation with our doctors and team, call the My Dentist office in Londonderry, NH, today at (603) 965-3407.