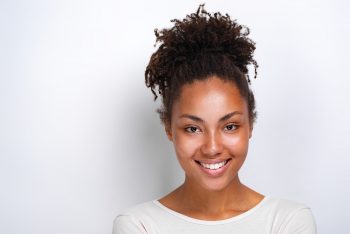 Dental discoloration is something that many people worry about, but some individuals can have more difficult problems with enamel stains than others. What can you do if you are tired of trying to hide your dull smile, but not able to see the results you want from store bought whitening treatments? At our Londonderry, NH dentist's office, we can offer access to teeth whitening treatment that delivers results that are difficult to see when you attempt to care for your smile on your own. We can also discuss other cosmetic services that are effective for intrinsic discoloration, a problem that can prove particularly tough to resolve.
Are You Tired Of Being Embarrassed About Dental Discoloration?
If your smile no longer looks as white as it used to, it can be hard to compare your current appearance to older pictures. It can also prove difficult for you to feel truly confident in social situations, as you may have to fight a reflex to hid your teeth even when you smile and speak. While there are products that offer to whiten teeth that are commercially available, they can leave you less than thrilled by their impact. What we can instead offer is access to professional cosmetic services that produce stunning improvements. In addition to providing more effective results to those who want to fight enamel stains, we can discuss services that help with discoloration caused by internal problems.
Discussing Teeth Whitening Treatment
When you discuss teeth whitening procedures at our office, you can learn that there is more than one approach we can recommend. Depending on your preference, we can either provide a customized kit to let you fight discoloration at home, or we can take on problems by bringing you in for an in-office treatment. If someone comes to us with concerns about more worrying discoloration, we can actually recommend a combination of these two approaches, following an appointment in the office with the use of a take-home kit.
Should You Look At Other Cosmetic Treatment Options?
Not everyone who has dental discoloration has this problem because of enamel stains. Changes that affect your tooth structure can make teeth look dull or discolored, too, and these problems can be harder to treat through a traditional whitening procedure. Instead, we can discuss other cosmetic dental services, such as treatment with porcelain veneers, to help patients. In some cases, it may be necessary to provide changes through the placement of dental crowns.
Talk To Your Londonderry, NH Dentist's Office About Teeth Whitening Treatment
At My Dentist, we are prepared to help patients who grow concerned about the negative impact enamel stains have had on their appearance. If you are someone who wants a whiter smile, or if you have any other concerns about your appearance or oral health, please contact our Londonderry, NH dental office at 603-965-3407.