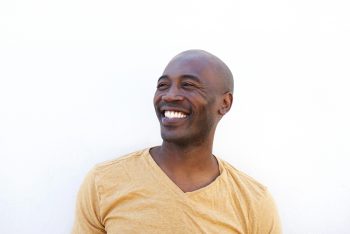 Before they receive porcelain veneers, a person who has concerns about their smile can go out of their way to hide it when taking photographs or engaging with others socially. Are you someone who prefers to not let others see your teeth? If so, you can be a good candidate for treatment with veneers! My Dentist in Londonderry, NH offers cosmetic services that can address different issues like discoloration, dental damage, and even naturally occurring issues with tooth shape and size. When you receive your custom restorations, you can be delighted by their ability to hide flaws that make you unhappy with the way you look!
Veneers Help People Gain Confidence In The Way They Look
When you receive porcelain veneers, you can start to show off a smile that is straight, bright, and free of any distracting flaws! In other words, you can move past any issues that you currently have with the way you look. Our office can meet with you to discuss the benefits of treatment and what it can involve. Typically, these thin porcelain shells are permanently affixed and in place to provide improvements after
Veneers Can Provide Long-Term Improvements
The porcelain substance we use to make these cosmetic restorations can hold up against considerable wear and tear. These restorations can actually last for many years while preserving your appearance, so you will not have to worry about changes over time. To continue enjoying a brighter, more attractive smile, you should maintain a good oral hygiene routine, and keep seeing your dentist for regular preventive care. After your cosmetic work is done, we can offer tips on preserving your smile after treatment.
Other Services That Can Give You A More Confident Smile
You should know that there are other cosmetic dental services available to you! We can take on embarrassing teeth stains by providing a professional teeth whitening treatment. This approach to your care can address problems that store bought whitening agents are not able to resolve as effectively as you might like. Our practice can also help you address concerns about aging by providing Botox and dermal fillers.
Talk To Your Londonderry, NH Dentist About Receiving Porcelain Veneers
My Dentist in Londonderry, NH is prepared to help you show off a more attractive smile! In as little as two appointments, you can walk out of our office with stunning improvements provided by porcelain veneers! This approach to smile care is one of several that we offer. Our practice is also here to help you both maintain your dental health and address any issues that might come up over time. If you want to learn more about our services, please contact our Londonderry, NH dental office at 603-965-3407.