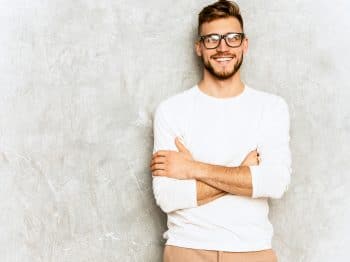 Over time, changes can gradually occur that worsen and make you feel self-conscious about your smile. You can continue to accumulate teeth stains, or experience issues with wear and tear that have changed their shape of your teeth, which can lead to feelings of discomfort. When these problems accumulate, your Londonderry, NH dentist's office can help by providing cosmetic dental treatments that make positive changes to your appearance. As little as one procedure can be enough to address all of your concerns and deliver exciting changes to the way you look.
Gradual Changes Can Lead To Noticeable Smile Flaws
Even if you successfully prevent oral health issues and stay cavity-free over time, you can experience gradual changes to the color and condition of your teeth that make you unhappy. Because so many foods and drinks leave stains on your enamel, it can be hard to avoid difficulties with discoloration. Wear and tear can affect people differently. While some people can see few changes to their appearance, others can notice that wear and tear has made their smile look noticeably older. These problems can be worse for those who have naturally weaker enamel, as well as for those who experience problems with teeth grinding.
Arranging Treatment To Restore The Color Of Your Smile
IF your smile has become dull because of accumulated teeth stains, we can move forward with professional teeth whitening treatment. We offer different approaches for our patients – we can bring you in for a same-day procedure, or we can provide a custom whitening kit to fight discoloration at home. If the problems with your smile color are significant, we can provide a combination of in-office treatment with a kit that you take home to continue fighting stains.
Address Problems With Gradual Wear And Tear On Teeth
Wear and tear can change your appearance by making teeth look misshapen, or cause visible damage that makes you self-conscious. To restore your smile, we can place porcelain veneers that resolve different issues with your appearance. With veneers that are carefully made and placed on your teeth, your dentist can take care of damage, hide problems with discoloration, and even cover up gaps or overlaps that are linked to poor smile alignment. With their slim size, veneers require minimal work on your tooth structure before being placed. This means we can preserve more of your tooth structure even as we make lasting improvements.
Talk To Your Londonderry, NH Dentist About Improving Your Smile
At My Dentist in Londonderry, NH, individuals who worry about cosmetic flaws can learn about treatments that deliver long-term improvements. With as little as one procedure, you can move on from problems that have made you self-conscious, and start smiling with renewed confidence! To find out more, please contact our Londonderry, NH dental office at 603-965-3407.