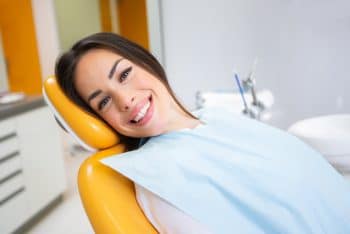 Did you do an effective job of protecting yourself against cavities and gum disease today? If you have a consistent oral care routine, and you are cautious about overindulging with sugary treats, you can feel confident that your smile is safe from harm. It is hard to overstate how important good habits are when you want to avoid tooth decay and periodontal problems. With that said, effective daily care is not something you should point to as an effective substitute for regular dental exams! At our Londonderry, NH dental office, we can deliver consistent preventive services that will help you preserve a truly healthy smile!
How Often Should You Receive Routine Dental Care?
Unless you are in a situation where your dentist has told you to work with a different schedule, you should plan on seeing your dentist every six months. In this amount of time, any issues that might develop that affect your oral health can be limited, meaning they can be dealt with through minor restorative dental work, instead of more involved care. At every appointment, your smile will be thoroughly checked for any signs of trouble, and a professional teeth cleaning will make sure you are better protected against future threats.
What To Expect If A Problem With Your Oral Health Is Identified
If a problem with your oral health is spotted by your dentist, the appropriate action can be taken based around your needs. People who routinely go in for checkups can have a cavity identified while the problem is relatively small, and can be treated with a dental filling. If you show signs of poor periodontal health, a scaling and root planing can be arranged to stop an infection before it grows more severe. Your dentist can also recognize problems like bruxism during a review, and provide a custom mouth guard to keep your teeth safe from habitual grinding.
Practicing Good Habits Between Your Regular Checkups
Every day, you should take steps to make sure your smile stays in good shape. That means taking the time to brush thoroughly at least twice, while also making flossing a daily practice. If you want to further defend your oral health, be careful about sugary products, soft drinks, and other common products that can lead to dental troubles. Items that are acidic, or that have more sugar, can create problems for you.
Talk To My Dentist In Londonderry, NH About Scheduling A Regular Dental Checkup
A regular dental checkup at My Dentist in Londonderry, NH can help you stay on top of your oral health needs! Our practice is proud to make routine services available in order to help you maintain terrific dental and periodontal health, while also making sure any problems are promptly addressed. To schedule a consultation with us, call the My Dentist office in Londonderry, NH, today at (603) 965-3407.