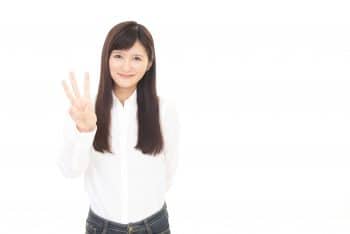 Are you currently satisfied with the way your smile looks, or can you see at least one issue with your appearance that bothers you? People can have varying degrees of confidence in the appearance of their teeth, for many different reasons. While one person might have healthy, straight teeth that show signs of significant discoloration, another person might have teeth that are white, but crooked. Your Londonderry, NH dentist's office is ready to help people take on many different concerns with the way they look. Our practice provides multiple treatment options for individuals who want to see cosmetic smile improvements. In addition to helping correct issues with the whiteness of teeth, or hiding visible damage, we can provide Invisalign treatments to help people fix problems with poor dental alignment!
1. Problems With Dental Discoloration
Because so many popular foods and drinks can potentially leave stains behind on your enamel, discoloration affects many people. To take care of the problem, our practice can provide you with a professional whitening treatment. Because professional treatment relies on stronger bleaching agents than you can find at your local store, you can see results that exceed your expectations.
Sometimes, discoloration is the result of an internal concern. In a case like this, your dentist may recommend porcelain veneers to hide the blemishes, and improve your smile's color.
2. Crooked, Poorly Aligned Teeth
Teeth that look jagged, bunched together, or spread apart can require orthodontic treatment. While you might be happy to see your smile straightened, you can be less enthused about using braces to make that correction happen. Fortunately, you do have the ability to improve your smile with Invisalign aligners! Rather than permanently securing metal braces to your teeth until the end of your adjustment, your dentist will use advanced digital imaging technology to plan custom, removable clear aligners that you will wear. Over time, they will bring your teeth to proper alignment, and let you show off an amazing smile transformation!
3. Untreated Issues With Your Oral Health
Tooth infections, dental injuries, and other oral health concerns may be to blame for your issues with the way you look. After an initial evaluation, your dentist can advise you on whether you should undergo restorative dental work to address matters, or if your problems are only cosmetic.
My Dentist In Londonderry, NH Can Help You Show Off Your Best Smile!
At My Dentist in Londonderry, NH, our practice is excited to help patients make great changes to the way they look. If you are concerned about an issue that is hurting your smile, or if you have any other concerns related to your oral health, please let us know. You can reach the My Dentist office in Londonderry by calling 603-965-3407.