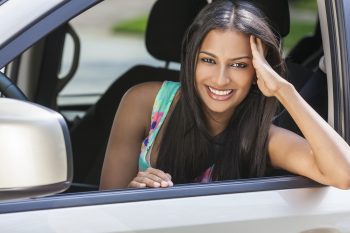 Few people are excited to seek modest smile improvements. If you want to address problems with the look of your teeth, you should look forward to changes that give you a big confidence boost. Your Londonderry, NH dentist's office can show you how the right approach to cosmetic care can help you address the different flaws that impact the way you currently look. It can take less effort than you realize to make your smile brighter and more uniform, and to give it a healthier look. Your dentist can also talk to you about fixing cosmetic dental problems caused by poor dental alignment with Invisalign aligners.
Correcting Problems With Damaged, Misshapen, Or Discolored Teeth
The issues with your smile can dictate what your dentist recommends for support. If you have a desire to see your smile look its brightest, you can inquire about a professional teeth whitening treatment, and discover how it could help you. Professional whitening agents are capable of making notable results – you can be impressed with the degree of difference they can make, particularly when they are compared to store bought whiteners. If you want to make damaged, misshapen, or poorly sized teeth look more appropriate for your smile, you can look into porcelain veneers, which are effective at hiding a range of superficial flaws.
Tired Of Seeing A Crooked Smile In The Mirror? Ask About Invisalign!
Crooked teeth can hurt your confidence in the way you look. People who have issues with poor dental alignment can convince themselves that nothing can be done, save for a lengthy period with metal braces. What you should know is that your dentist may be able to provide a more agreeable solution – Invisalign aligners can straighten teeth with discreet appliances. You can feel better about your smile during treatment, and appreciate how easy it is to remove aligners when they might be in your way.
Taking Care Of Your Skin Can Have A Positive Effect On Your Smile
Some smile improvements have nothing to do with your teeth. If you are concerned about the appearance of lines and wrinkles when you smile, you can look into the effectiveness of Botox and dermal fillers for changing the way you look. These treatments can also help you avoid the formation of lines, so that you preserve your youthful smile.
My Dentist In Londonderry, NH Can Offer Truly Impressive Smile Work
My Dentist in Londonderry, NH is ready to help patients show off amazing smile improvements! With the right procedure or procedures, you can see the kind of changes to your smile that significantly raise your confidence levels. If you are ready to find out more, please schedule a consultation with one of our experts by reaching the My Dentist office in Londonderry, NH, today at (603) 965-3407.