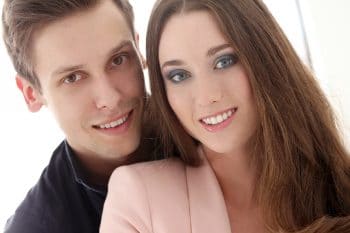 Healthy, attractive teeth should be your priority. After all, the state of your teeth can affect your appearance, and how people perceive you. When your smile is bright, and free from problems with tooth shape and size, you can appear younger and healthier. With that said, your appearance is affected by more than just your teeth. In fact, you can still have issues with your smile despite your healthy teeth. Your Londonderry, NH dentist's office can offer valuable smile support through the appropriate cosmetic work. In addition to offering help with issues like dental damage and discoloration, your dentist can use Botox and dermal fillers to improve your smile by addressing unflattering wrinkles around your mouth.
How Botox And Dermal Fillers Can Help You Maintain An Attractive, Youthful Smile
Botox and dermal fillers help people maintain a youthful, attractive appearance by protecting them against wrinkles. Botox can actually help you prevent wrinkles from forming by limiting the contractions of facial muscles that can cause the crinkling of your skin. If you have wrinkles in place already, and you want to improve on them, dermal fillers offer you a way to plump up the skin, and smooth it out.
Other Steps Your Dentist Can Take To Improve Your Smile
Because your dentist offers a variety of different procedures that can help you improve your smile, it is possible to address many different potential concerns. By combining Botox or dermal filler treatment with a plan to receive porcelain veneers, you can transform the way you look. When you have veneers put in place, they effectively provide coverage for concerns like chips and cracks in teeth, as well as other problems that can affect tooth shape. They can also improve on the size, and color, of particular teeth.
My Dentist Can Help You Make Remarkable Smile Changes Through Cosmetic Dental Work
At My Dentist in Londonderry, NH, you can look forward to dedicated care when you want to make improvements to your smile. If you want to learn more about the benefits to receiving treatment with Botox or dermal fillers, or if you have questions about cosmetic care in general, let us know! To learn more, schedule a consultation with one of our experts by calling the My Dentist office in Londonderry, NH, today at (603) 965-3407.