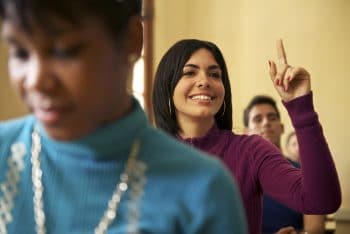 If you find yourself thinking about making changes to your smile, you may have started looking into receiving porcelain veneers. This cosmetic dental procedure has benefited many individuals, as the placement of these slim cosmetic restorations can provide you with many improvements to how you look. While this can be exciting, people can feel uneasy about a procedure that leads to long-term changes. If you want to learn more about this, or any other cosmetic procedure, schedule time to talk with your Londonderry, NH dentist. With more information, you can understand how your veneers would make improvements, and you can enjoy a clearer vision of how they might be able to improve your smile.
What Can Porcelain Veneers Do For My Smile?
To be beneficial, your porcelain veneers need to be able to correct smile flaws that currently bother you. Many people are excited to learn that veneers, by covering the front of your teeth, manage to hide a wide range of different flaws. Discoloration, damage, and even some issues with poor dental alignment can all be addressed with veneers.
What Will It Take To Have Veneers Placed On My Teeth?
Veneer placement involves two appointments. Your first appointment is preparatory in nature, as your measurements are taken, and your teeth can be prepared to suitably hold your veneers. You return after your custom, lab-made veneers are ready to be placed. Once they are affixed to your teeth, your veneers will stay permanently in place.
How Long Will My Veneers Last?
Veneers are meant to permanently change your smile. These thin shells are remarkably resilient, which means they can stay in good condition for many years. Of course, it is worth remembering that your natural teeth are remarkably durable, too. Poor care can hurt the condition of your teeth, and it can hurt the condition of your veneers. Your dentist can check on how well-maintained they are during a routine dental appointment.
Talk To My Dentist In Londonderry, NH About Receiving Porcelain Veneers
At My Dentist in Londonderry, NH, you can enjoy remarkable smile improvements when you have porcelain veneers placed. To learn more about our approach to cosmetic dental care, schedule a consultation with one of our experts by calling the My Dentist office in Londonderry, NH, today at (603) 965-3407.