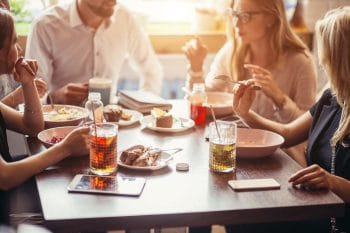 The right approach to effective preventive dental care is hardly a secret. You need to keep your teeth clean by brushing and flossing, while making sure you control the quantity of sugar in your diet. With that said, you may not realize how many "small" mistakes can lead to problems with tooth decay. Poor brushing and flossing habits can lead to oral health risks. You can also put yourself at risk when you make food and beverage choices that undermine your smile, as you could be underestimating how much sugar you consume. Your Londonderry, NH dentist can protect you at every routine dental exam, but you should take note of how vital daily oral health care is to your dental well-being.
Why You Need To Pay Attention To What You Consume
You may not realize just how much sugar you take in on a daily basis, especially when it comes to drinks, and snacks. If you like to snack at work, and rely on what you can find in the vending machine, you may be surprised at how the sugary, sticky products are affecting your teeth. These snacks can undercut the care you take to avoid unhealthy foods at mealtimes.
Your smile can also suffer from cosmetic issues when you fail to pay attention to your diet. You can also find that dark or color-rich items put you in jeopardy of smile discoloration, which may call for a professional teeth whitening.
Common Daily Behaviors That Might Affect Your Smile
Your daily choices can hurt your smile, and put you in a situation where your routine exams lead to unpleasant news regarding the condition of your teeth and gums. Poor diets, inconsistent brushing and flossing habits, and tobacco use can all lead to worrying smile troubles, and poor oral health.
My Dentist In Londonderry, NH Can Help You Protect Your Smile
At My Dentist in Londonderry, NH, you can enjoy terrific smile protection during every routine exam. Our practice will work with you to make sure you enjoy your best smile! You can schedule an appointment to meet with one of our experts by contacting the My Dentist office in Londonderry, NH at (603) 965-3407. We look forward to seeing you!