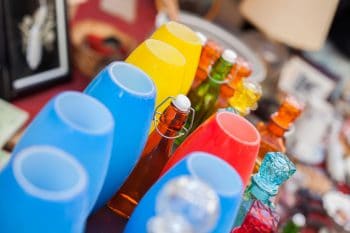 You can find great decorative pieces, artworks, and gifts while enjoying the sunny summer weather when you explore Concord's Outdoor Arts Market! This weekly market will see a range of different artists setting up shop in a lovely outdoor setting, with wares that cover a number of different mediums and styles. If you want to pick up a present for a loved one, add new decorations to your home, or just see the works being produced by talented locals and visitors. You can also take advantage of your trip and explore the Concord Farmers Market.
When:
The Concord Arts Market will operate each Saturday, and is currently scheduled to run through September. The standard hours of operation will be from 9 am until 3 pm.
Where:
The market will be set up at 1 Bicentennial Square, Concord, NH.
Cost:
There is no admission cost for those interested in exploring the market. Item prices will vary, based on the vendors.
Activities Include:
The Concord Arts Market will host a range of different artists and craftspeople, who will offer up a variety of artistic pieces for sale to the public. The market will be located conveniently near the Concord Farmers Market.
For More Information:
For more information about this event, click here.
Schedule Your Next Dental Visit At My Dentist In Londonderry, NH
At My Dentist in Londonderry, NH, families can look forward to expert care every time they come in for a dental appointment. In addition to ongoing preventive care, we are ready to help patients looking for restorative or cosmetic work. To set up your appointment, schedule a consultation with one of our experts by calling the My Dentist office in Londonderry, NH, today at (603) 965-3407.