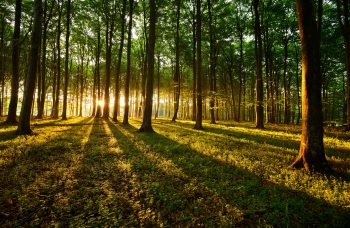 On Friday, April 27, you and your family can head out to Rollins Park in Concord, and take part in Arbor Day celebrations! During this event, several activities will take place to help celebrate this day, and the importance of maintaining trees and other fauna in our environment. You can enter to win a special raffle prize, witness a tree planting ceremony, and make donations to the Adopt-A-Tree program, which helps fund care and replanting of trees in the area. Arbor Day is a great reminder of how important trees are to our ecosystem, and how much beauty they can add to the world around us. 
When:
This event will take place on Friday, April 27. The event is scheduled to run from 10 am until 12 pm.
Where:
Arbor Day celebration activities are being held at Rollins Park, which is located at 116 Broadway Street, Concord, NH. Parking can be found at 33 Bow Street.
Cost:
No attendance cost is listed for this event.
Activities Include:
During the Arbor Day activities, you and your family can witness a special tree planting ceremony. You can also enter a raffle for special prizes, and make donations to the Adopt-A-Tree program, which is intended to help with replanting efforts in the area.
For More Information:
For more information about this event, click here.
Schedule Your Next Dental Visit At My Dentist In Londonderry, NH
At My Dentist in Londonderry, NH, you and your family will be able to come in for great oral health care. Our practice offers dedicated preventive services, and a range of valuable work when you seek restorative or cosmetic treatment. To learn more about us, schedule a consultation with one of our experts by reaching the My Dentist office in Londonderry, NH, today at (603) 965-3407.