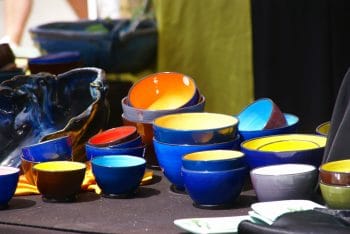 If you are on the lookout for just the right custom-made piece for your home, or if you just want to help support local artists, check out the Spring Craft Fair! During this event, more than eighty artisans will be on hand to provide unique items for sale. You can search different jewelry pieces, wooden toys and boxes, crafts, soaps, and much more. Throughout the day, you can also check out the many artisinal food items being sold. The Spring Craft Fair is an ideal place to find a thoughtful gift, as well as a terrific chance to show your support for local artists.
When:
The Spring Craft Fair will take place on Saturday, April 14. The event is scheduled to run from 9 am until 3 pm.
Where:
The craft fair is being held at Windham High School, which is located at 64 London Bridge Rd, Windham, NH.
Cost:
There is no listed cost to enter this event. Items will be priced by the respective vendors.
Activities Include:
More than eighty artisans will be on hand, and ready to provide their unique wares to the public. You can look for home goods, food items, and many other locally produced items.
For More Information:
For more information about this event, click here.
Schedule Your Next Dental Visit At My Dentist In Londonderry, NH
At My Dentist in Londonderry, NH, our patients can count on excellent oral health care during every appointment. We are proud to offer a range of dental services, and we can help make sure you experience terrific smile support! To learn more, schedule a consultation with one of our experts by reaching the My Dentist office in Londonderry, NH, today at (603) 965-3407.