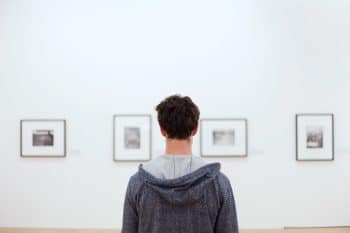 If you want to see terrific art work produced by talented people in the area, take time to see the Epsom Library's ongoing art show! From now through Saturday, April 21, the library is hosting a collection of impressive works, with contributions from various members of the Lakes Region Art Association. In addition to showcasing these works, art will also be for sale during the event. This FREE exhibit and art sale will help promote activities and art appreciation in the community. Many different painting styles and materials will be included, and there will be a collection of photography works, and craft pieces.
When:
The event is ongoing, with its last day scheduled for Saturday, April 21. The exhibit will welcome guests on Saturdays, and Monday through Thursday. Weekday hours are 10 am until 7 pm; Saturday hours are 10 am until 1 pm.
Where:
The Epsom Library is located at 1606 Dover Road, Epsom, NH.
Cost:
This event is FREE to attend. Various pieces are available for purchase.
Activities Include:
You can see a variety of talented works produced by local artists. In addition to perusing these pieces, you can take something home, as the event is also offering pieces for sale! The Epsom Library's art show will help raise support and funds for the Lakes Region Art Association.
For More Information:
For more information about this event, click here.
Schedule Your Next Dental Appointment At My Dentist In Londonderry, NH
At My Dentist in Londonderry, NH, families can count on superior smile care every time they come in for an appointment. You can schedule a consultation with one of our experts by calling the My Dentist office in Londonderry, NH, today at (603) 965-3407.