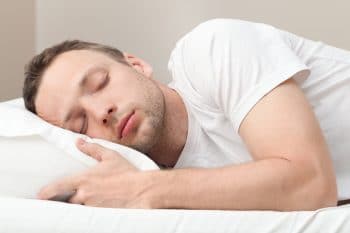 Treating sleep apnea is important – if nothing is done about this condition, it can have worrying health consequences. Many people who suspect they may have this problem will feel uneasy at the thought of wearing a CPAP machine when they sleep. Fortunately, an alternative approach to treatment can be provided by your dentist. Instead of using a CPAP machine, you can wear a custom oral appliance designed to comfortably fit your mouth. When you wear this appliance at night, it will prevent the closing of your airways, so that you can sleep peacefully, and enjoy the full benefits of rest.
Understanding How Sleep Apnea Can Threaten Your Well-Being
Snoring is a commonly recognized symptom of sleep apnea, but there are other, more troublesome effects it can have on a person's health. Because patients lose oxygen frequently throughout the night, and have to break their sleep cycle to regain their breath, they fail to enjoy the full health benefits that come from proper sleep. In the short term, you can find yourself feeling sluggish during the day, and have a harder time concentrating. Over time, this lack of sleep can lead to problems with hypertension and heart disease, and may cause other health conditions to worsen.
Other Custom Oral Appliances Your Dentist Can Provide
Your dentist can help you manage many different conditions with the right custom-made oral appliance. Whether you need a secure fit for a mouth guard, or an appliance that is specially constructed to address an oral health problem, your dentist can help. In addition to creating an insert to help you deal with sleep apnea, your dentist can create a special guard to help people with ongoing issues that revolve around TMJ dysfunction and bruxism.
Talk To My Dentist About Addressing Sleep Apnea
At My Dentist in Londonderry, NH, you can enjoy the benefits of comprehensive dental services. In addition to routine care for problems like gum disease and tooth decay, our practice can help you address issues like sleep apnea, a potentially severe health condition. If you would like to learn more, then schedule a consultation with one of our experts by calling the My Dentist office in Londonderry, NH, today at (603) 965-3407.