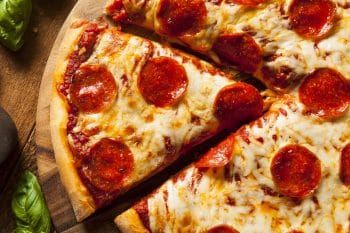 March 14 just happens to be Pi Day, making it perfect time for pizza! The inaugural Pizza Pie Showdown will be taking place in Concord on Wednesday, March 14, with support from the Concord Monitor. This competition will have a special goal – selecting the best pizza in the greater Concord area. In addition to providing all the pizza you can eat, the event will provide music, as well as refreshments, and a cash bar. Proceeds for the event are being used to support the Friendly kitchen in Concord. If you have a strong favorite among Concord's pizza joints, or if you just love a chance to enjoy some delicious food, the Pizza Pie Showdown is the ideal event for you!
When:
The Pizza Pie Showdown is taking place on Wednesday, March 14, with a start time of 5:30 pm.
Where:
The competition will take place at the Holiday Inn located at 172 N Main St, Concord, NH.
Cost:
Guests can gain admittance to this event for a cost of $7.50, and a non-perishable food item. The proceeds are being given to Concord's Friendly Kitchen.
Activities Include:
You can enjoy music, refreshments, and plenty of food during Concord's first-ever pizza competition!
For More Information:
For more information about this event, click here.
Schedule Your Next Dental Visit At My Dentist In Londonderry, NH
At My Dentist in Londonderry, NH, you and your family can look forward to amazing dental treatment. You can count on quality treatment at every appointment, and we can give you important support through restorative, cosmetic, and prosthetic care. To learn more about us, schedule a consultation with one of our experts by calling the My Dentist office in Londonderry, NH, today at (603) 965-3407.