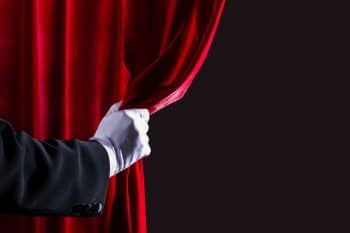 From Friday, February 16 through the 18th, you can enjoy a live performance of the romantic comedy "Almost, Maine." This show, which is being performed at Manchester's Majestic Theatre, takes audiences through a series of misadventures on a chilly night in the curious town of Almost, Maine. You can enjoy a mixture of laughs and romance put on by local players, while you support the local arts community. There will be evening performances on Friday and Saturday night, with a matinee show to close the run of "Almost, Maine" taking place at 2 pm on Sunday.
When:
Performances of "Almost, Maine" will take place starting Friday, February 16, and they will run through Sunday, February 18. The shows on Friday and Saturday will start at 7 pm; Sunday's show will be a matinee performance, which takes place at 2 pm.
Where:
The play will be held at Manchester's Majestic Theatre, which is located at 880 Page Street, Manchester, NH.
Cost:
Tickets for adults are $15. Senior attendees, and attendees aged seventeen and younger, will be able to receive discounted tickets for $12.
Activities Include:
You can catch a performance of "Almost, Maine," a romantic comedy filled with misadventure and timely miscommunication!
For More Information:
For more information about this event, click here.
Schedule Your Next Dental Visit At My Dentist In Londonderry, NH
At My Dentist in Londonderry, NH, you and your family can count on the expert care we provide all of our patients. We are proud to offer important preventive dental treatments, and we can help you address any cosmetic or health issues with your smile. To learn more, schedule a consultation by calling the My Dentist office in Londonderry, NH, today at (603) 965-3407.