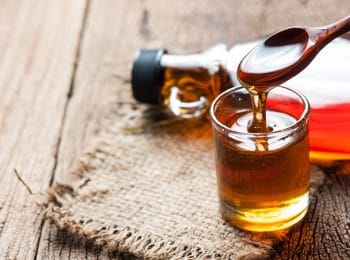 Each weekend in March, Candia's Charmingfare Farm will host its Maple Express event! What can you look forward to during your trip on the Maple Express? Interested families will be able to enjoy a horse-drawn ride through the farmland, which will end at an authentic sugar shack. At the shack, you can meet a Sugar Maker, learn more about maple trees, and the syrup extraction process, and find out more about how sugar is created. This is a picturesque and informative experience, not to mention one that can provide you with a sweet taste testing! Families can also pre-order their own maple syrup from the tour.
When:
Charmingfare Farm will operate its Maple Express event during each weekend in March. Families should plan to arrive fifteen minutes before their scheduled tour time. The tour should take approximately two hours.
Where:
Charmingfare Farm is located at 774 High St, Candia, NH 03034.
Cost:
Tickets for this event are $19 per person. Ordering tickets online will earn you discounts on purchases of maple syrup made at the tour.
Activities Include:
You can explore an authentic sugar shack, and learn more about the sugar production process from a Sugar Maker. Your tour will also include a horse-drawn ride through Charmingfare Farms, and a taste test of different syrups!
For More Information:
For more information about this event, click here.
Schedule Your Next Dental Visit At My Dentist In Londonderry, NH
At My Dentist in Londonderry, NH, you and your family can look forward to expert dental care during every appointment! We are proud to offer superior treatment for patients of all ages, and we can provide valuable support when you need to address dental troubles. You can  schedule a consultation with one of our experts by calling the My Dentist office in Londonderry, NH, today at (603) 965-3407.