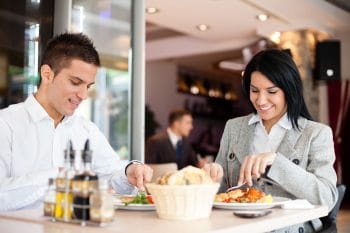 Developing a smile-friendly diet involves more than just limiting sugar. You should also pay attention to the acidity of the foods and drinks you consume. Acidic products are capable of making your enamel softer. This has the effect of making you more vulnerable to decay, leading to cavities. Generally speaking, you should aim for a varied and nutrient-rich foods – this will have obvious benefits for your general health, as well as the health of your teeth. When you combine a smart diet with regular dental exams, and effective dental cleaning habits, you can give yourself a terrific defense against cavities.
Planning A Smile-Friendly Diet
If you want to keep your teeth in better condition, you may want to examine your diet for smart changes you can make. For instance, you should be mindful of citrus fruits. They can taste great, and be a dependable source for vitamins, but their acidity can impact your enamel. Soft drinks pose a recognized threat because of their sugar content, but their acidity should also concern you. This is why diet sodas, despite being advertised as sugar-free, can still be a source of trouble for teeth.
Combining Daily And Professional Preventive Care
Your dentist is an important ally in your ongoing fight against tooth decay. At regular dental exams, you will have a thorough check for problems that might be affecting you. This is not just about defending you against common issues like cavities, and gum disease. You are regularly checked for possible signs of oral cancer. By using VELScope, your dentist can offer an advanced review for this serious condition.
Talk To My Dentist In Londonderry, NH To Learn More About Defending Your Teeth Against Cavities
At My Dentist in Londonderry, NH, you can enjoy excellent preventive dental care. Regular reviews of your teeth will keep you better informed about the potential threats your smile may be facing. Of course, our office is also happy to offer patients a range of restorative and cosmetic treatment options. You can schedule a consultation to meet with one of our experts by contacting the My Dentist office in Londonderry, NH at (603) 965-3407. We look forward to seeing you!