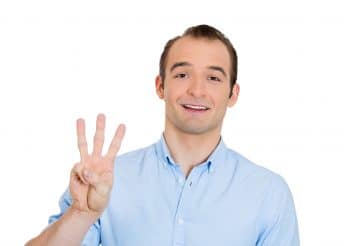 Several issues can affect a person's smile, hurting their appearance and making them self-conscious. Fortunately, cosmetic dental care makes it possible to correct many different possible flaws, which will allow you to improve your appearance, and your overall confidence. Your dentist can certainly improve the color of your teeth, but their abilities extend beyond this. There are procedures that will help you straighten teeth, correct for issues like dental damage, and even improve your smile by treating you for mouth lines and wrinkles. While some procedures can be more time-intensive, others can be completed sooner than you may expect.
1. Crooked, Poorly Aligned Teeth
If the problems affecting your smile concern dental alignment, you may be interested in how Invisalign can help you. Invisalign straightens teeth with a series of clear plastic aligners, which work to gradually shift your teeth into proper position. They can make changes discreetly, and will help you fix problems with teeth that overlap, and spacing concerns.
2. Damaged And Misshapen Teeth
Teeth that are damaged and misshapen can be addressed with porcelain veneers. Veneers are custom-made shells that hide superficial issues, leading to a remarkable smile transformation. In cases where a tooth's issues affect its function, a dental crown may be needed.
3. Wrinkles And Lines Around Your Mouth
When your appearance is impacted by wrinkles and lines around your mouth, you may feel your dentist is not the person to speak with. However, they can address these problems thanks to Botox and dermal fillers. Botox will help you prevent the formation of lines, while dermal fillers offer a way to smooth the skin after lines have already formed.
Talk To My Dentist In Londonderry, NH About Addressing Your Cosmetic Concerns
At My Dentist in Londonderry, NH, you can schedule a time to discuss making real cosmetic improvements to your smile. We offer several different treatments, which can lead to impressive improvements in your overall appearance! Our office provides an impressive range of services, from cosmetic treatment to restorative and preventive dental care. You can schedule a consultation with one of our experts by calling the My Dentist office in Londonderry, NH at (603) 965-3407.