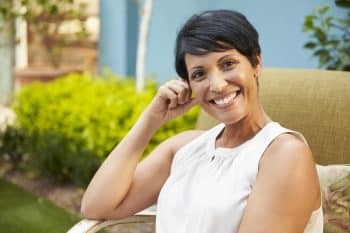 Our teeth will inevitably suffer wear and tear over the years. After all, they have a tough job, and we need them to regularly chew through food. That being said, it is possible to cause excess wear and tear. If this takes place, your smile can appear less healthy, and make you look older. Your habits could also put you at risk of suffering a chipped or cracked tooth, which can require restorative dental care. One big concern when it comes to the condition of your teeth is bruxism. If you have a habit of grinding your teeth, particularly while you sleep, you may be creating a concerning amount of strain that will lead to premature wear and tear.
Addressing Bruxism Can Protect Your Smile From Potentially Serious Harm
If you are dealing with bruxism, you can regularly awaken to feelings of discomfort in your teeth and jaws. You may also notice that your teeth appear worn, or even chipped, because of a teeth grinding habit. If nothing is done about this problem, you may find that more serious damage takes place, which will require your dentist's help. To stop this from taking place, you can actually receive a special mouth guard that will keep your teeth safe while you sleep.
Avoiding Habits That Can Lead To Wear And Tear On Teeth
Do you find yourself idly chewing on pen caps during the workday? This may seem innocuous, but if you regularly chew or bite on hard substances, you could end up damaging your teeth. This is also a problem if you have cosmetic dental work, or dental restorations, as you could wind up doing damage that will need to be addressed by your dentist.
My Dentist In Londonderry, NH Can Help You Deal With Wear And Tear On Teeth
At My Dentist in Londonderry, NH, you can receive help for bruxism, and stop your teeth grinding habit from doing serious harm to your smile. If you have already suffered damage, the right restorative or cosmetic treatment can help you regain your smile. If you are interested in learning more about us, schedule a consultation with one of our experts by calling My Dentist in Londonderry, NH, today at (603) 965-3407.