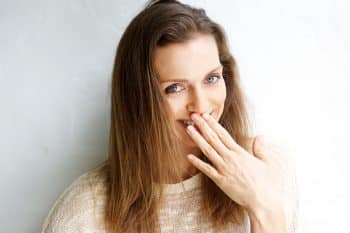 You may have a bright, healthy set of teeth, and still be self-conscious about your smile due to the presence of wrinkles. If you are looking for a way to correct flaws with the skin around your mouth, your dentist can actually help you with this. Botox injections will help you avoid the formation of wrinkles, while dermal fillers are available to help those who already have lines they wish to take care of. These injections can be safely performed by your dentist. Many patients who want cosmetic dental work will include treatment with Botox or dermal fillers, so that they can have a more dynamic improvement.
How Botox And Dermal Fillers Can Make Cosmetic Improvements
To protect your skin against the formation of permanent lines, you can receive Botox injections. These injections interact with your nerve transmitters, and limit the contraction of facial muscles that can lead to the bunching of skin, which can eventually lead to wrinkles. If you have existing lines and wrinkles, dermal fillers can plump these areas in order to remove their presence.
Learn What Your Dentist Can Do To Help Transform Your Smile
Setting up time to talk with your dentist about cosmetic work can start you on a path to a transformed appearance. With the placement of porcelain veneers, you can make dramatic changes to the color, condition, and even spacing of your smile. These improvements, along with improvements made to your skin, can make you look significantly younger and healthier. Because all of this work can be completed at our office, the process can also be more convenient than attempting to seek cosmetic improvements from multiple locations.
My Dentist In Londonderry, NH Can Help You Address Wrinkles Around Your Smile
Are you worried about how lines and wrinkles might be affecting your smile? Talk to My Dentist in Londonderry, NH to learn how Botox and dermal fillers can make significant esthetic changes. To learn more about the cosmetic, restorative, and general dental services we provide our patients, schedule a consultation with one of our experts by calling the My Dentist office in Londonderry, NH, today at (603) 965-3407.