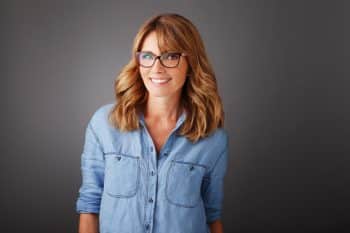 Your teeth play a big part in how you look when you smile, but there are other factors at work when it comes to your appearance. You may feel concerned by the presence of lines and wrinkles around your mouth, particularly when you smile. While cosmetic dental services typically focus on the condition of your teeth, your dentist can help with the skin around your mouth by offering treatment with Botox. Botox makes it possible to prevent the formation of wrinkles, so your appearance is preserved. If you are worried about lines that are already present, dermal fillers can help make improvements.
Improvements Made By Botox And Dermal Fillers
Botox injections prevent the formation of wrinkles around your mouth and eyes by affecting the muscle contractions in these areas. You will retain feeling in those muscles, but their movement will be limited, which eases wrinkling of the skin. Dermal fillers are used on areas with existing wrinkles – they create volume in these areas, which will reduce the appearance of lines.
Combining Botox With Additional Cosmetic Dental Treatments
If you want to undergo a stunning cosmetic transformation, you may consider combining Botox or dermal fillers with an additional cosmetic treatment. By placing porcelain veneers on your teeth, you can make sure your improved skin is complemented by a transformed smile – veneers can hide a variety of flaws that negatively impact your teeth. If you are satisfied by the condition of your teeth, but want to do something about their color, consider a professional whitening treatment. This will allow you to remove stains that have settled in your enamel, leaving your smile many shades brighter.
Interested In Botox? Talk To My Dentist In Londonderry, NH!
Are you ready to do something about wrinkles and lines that are affecting the quality of your smile? At My Dentist in Londonderry, NH, you can receive Botox and dermal fillers to fight the formation and presence of unsightly wrinkles. Of course, our office can also provide you with cosmetic care that improves the condition of your teeth. To learn more about the services we offer our patients, schedule a consultation with one of our experts by reaching My Dentist in Londonderry, NH, today at (603) 965-3407.