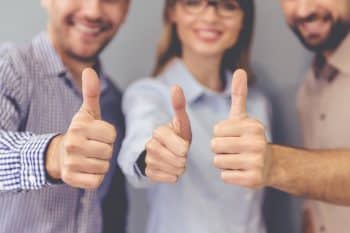 Porcelain veneers can offer serious improvements for your smile, and their effect is not limited to correcting a single problem. Many patients will choose to have veneers placed because they can treat several concerns with this one cosmetic dental treatment. To provide you with veneers, your dentist will first have to take measurements of your teeth. There may be an additional need to do preparatory work on your teeth to make space for them. After this is completed, and your veneers are constructed, you will return to the office to have them placed. Once they are affixed to your teeth, you will have drastic improvements that are ready to be shown off to the world.
1. Making Teeth Affected By Wear And Tear Look Younger And Healthier
Wear and tear builds up over the years, but this natural occurrence may give your teeth an older or more worn look. With veneers, you can creat a younger, more vivacious smile. Patients looking to give themselves a more youthful appearance may also opt to receive Botox treatment, in order to smooth out lines around their mouth.
2. Hiding Smile Gaps Caused By Smaller Teeth
In some cases, spacing issues that result because of unusually small teeth can be closed with veneers. This means that you will be able to address alignment concerns without needing to resort to orthodontic work, which requires a lengthier treatment process.
3. Improving The Color Of Teeth Affected By Intrinsic Discoloration
Porcelain veneers can positively affect the color of your teeth, not just their shape or condition. Many patients will rely on veneers to have notably whiter teeth. This is especially useful for those patients who need to address intrinsic discoloration, which can persist even when you have a whitening treatment performed.
Talk To My Dentist In Londonderry, NH About Receiving Veneers
At My Dentist in Londonderry, NH, you can receive porcelain veneers that make big improvements to the quality of your smile. Their placement can correct a variety of issues, and see a major overall boost in your appearance. To schedule a consultation with one of our professionals, call the My Dentist office in Londonderry, NH, today at (603) 965-3407. Our patient forms are available online.