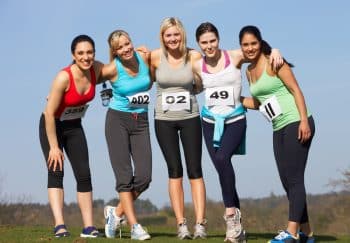 Are you ready to hit the road? The Lundgren 5K Road Race, part of Londonderry's Old Home Day celebration, will give you an opportunity to celebrate town history while enjoying an invigorating run. This is the thirty-seventh year the race has been held, making it one of New Hampshire's oldest races. This USATF certified event will hand out plaques for winners in different age groups. You will be able to celebrate Londonderry's history while whizzing by familiar sights as you pass through the course. Raffle prizes and designated shirts for entrants will also be made available through the run. The awards and refreshments at the race are being offered by Powerade, and Lancer Timing Services.
When:
The Lundren 5K Road Race will take place on Saturday, August 19. The race will start at 8 am.
Where:
The course will start on Mammoth Road, located in front of Grange Hall.
Runner Registration:
To register for this race, click here.
Activities Include:
You can take part in a race through Londonderry during the Old Home Day celebrations. The Saturday morning run will provide plaques for the winners and runners-up based on different age groups. Raffle prizes will also be given out.
For More Information:
For more information about this event, click here.
Schedule A Dental Appointment At My Dentist In Londonderry, NH
Are you enjoying the benefits of professional dental care? Appointments at My Dentist in Londonderry, NH can help you avoid problems like tooth decay and gum disease, and help you preserve a quality smile. To learn more about our practice, schedule a consultation with one of our experts by calling the My Dentist office in Londonderry, NH, today at (603) 965-3407.