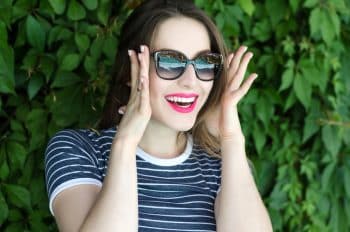 At the end of treatment with Invisalign, you can find yourself with a set of straight teeth, an improved smile, and a lower risk for future oral health issues. So what can you expect at the beginning of treatment? One reason many people would prefer to use Invisalign to adjust their teeth is because it does so in a less conspicuous fashion than traditional bracket and wire braces. Invisalign can also be more convenient, thanks to your ability to remove your appliance whenever you eat, or when you are cleaning your teeth.
How Invisalign Treatment Is Different From Traditional Orthodontics
Rather than use traditional bracket and wire braces to correct your smile, Invisalign relies on a sequence of clear aligners that you can remove on your own. As time passes, you will move to a new aligner, with each aligner bringing you closer to the final position of your teeth. Moving gradually will help keep your teeth in their final position. Of course, for many people, an important difference is the way Invisalign lets you correct alignment problems with an appliance that can go unnoticed.
Benefiting From Straightened Teeth
Your straightened smile can look better, but your adjustment can also help you avoid future restorative dental care. Patients with teeth that overlap can have a harder time preventing cavities. Crooked teeth also create a higher chance you might develop gum disease. When the alignment of your bite is impacted by your crooked teeth, you can develop TMJ dysfunction. This can lead to bruxism, and to chronic pains in your face and neck, and make headaches a recurring issue.
Talk To My Dentist In Londodnerry, NH About Invisalign
Are you looking forward to a straightened smile? If you want to learn how you can adjust your teeth without conventional braces, talk to My Dentist in Londonderry, NH, and learn how you might qualify for treatment with Invisalign. Our office offers a variety of services, in order to provide expert care for local residents. To learn more about our practice, you can schedule a consultation with one of our experts by calling the My Dentist office in Londonderry, NH, today at (603) 965-3407.