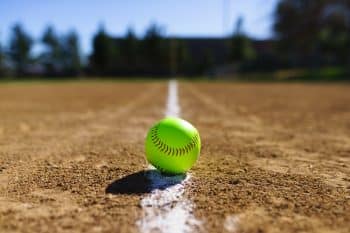 On Friday, August 18, you can come and check out the annual Police And Fire Softball Game! This friendly rivalry takes place each year as part of the days' long Old Home Day celebrations. You can watch some of Londonderry's finest square off in a fun contest, enjoy some stadium refreshments, meet those who serve our community, and enjoy an evening out with family. The event will raise funds for the Lions Camp Pride. The group focuses on providing care for adults and children who deal with special needs issues.
When:
The game will kick off at 6 pm on Friday, August 18.
Where:
The annual Police And Fire Softball Game will take place at Matthew Thornton Field.
Cost:
Admission costs for the event are not currently listed. Proceeds raised during the game will be used to support the Lions Camp Pride group.
Activities Include:
You and your family can gather at Matthew Thornton Field and watch a team of local fire fighters take on a lineup of Londonderry's police officers. Refreshments will be available during the game. The event is part of the Londonderry Old Home Day celebration.
For More Information:
For more information about this event, click here.
Schedule Your Next Dental Visit At My Dentist In Londonderry, NH
Your oral health needs can be better managed when you attend regular dental exams. By coming in for checkups at My Dentist in Londonderry, NH, you can receive excellent preventive care for your smile. To learn more about what our practice can do for you, schedule a consultation with one of our experts by calling the My Dentist office in Londonderry, NH, today at (603) 965-3407.