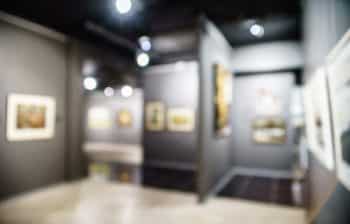 The Curier Art Museum, located in nearby Manchester, offers a special deal for New Hampshire residents every second Saturday of each month. When you attend the museum before noon on Free New Hampshire Second Saturday, you can gain entry for free! This means you can check out the variety of works on display, and take a look at our creative studio, for no cost. The next Free New Hampshire Second Saturday will be Saturday, July 8. August's free entry date will be August 12. This arrangement was made possible thanks to The Botnick Family Foundation, and E&R Laundry And Dry Cleaners. You and your family can take in the art and culture on display, and avoid the standard costs for entry.
When:
Each second Saturday of the month. To take advantage of the free admission, you must arrive before noon.
Where:
The Curier Art Museum is located in Manchester, NH. The address is 150 Ash Street, Manchester, NH.
Cost:
Free! Attendees who arrive before noon general admission into the museum at no cost.
Activities Include:
You can explore the galleries at Curier Art Museum, which houses a number of intriguing, interesting works. You can also check out our creative studio.
For More Information:
For more information about this event, click here.
Schedule Your Next Dental Appointment At My Dentist In Londonderry, NH
A regular dental exam every six months can be highly beneficial to your smile's condition. The team at My Dentist in Londonderry, NH can provide you with expert care that helps keep you free of problems like cavities, and gum disease. To learn more, schedule a consultation with one of our dental professionals by contacting the My Dentist office in Londonderry, NH, today at (603) 965-3407.