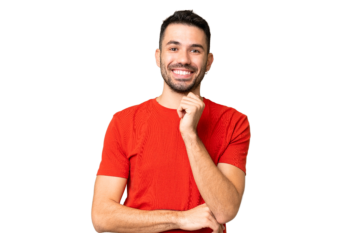 If you have started to see a change in the appearance of your smile due to stubborn stains, take the time to speak with a trusted dental professional about your teeth whitening options. The accumulation of extrinsic staining on the enamel is one of the most common cosmetic conditions that dentists encounter, so learn from the experience and training of a dentist. While there are now many over-the-counter products available on the open market, you may find that these are ineffective at treating your particular sform of discoloration.
With our dental office in Londonderry, NH, you can start your cosmetic journey with a cleaning and examination. This way, you can understand the causes of your dim or yellowed smile and then begin to discuss treatment options. We proudly take advantage of the benefits of ZOOM! whitening to give you an improved smile. Talk to our staff about your needs and discover how professional teeth whitening can help you to look your best, while improving the confidence you have in your smile!
Discuss Your Options In Teeth Whitening Before You Reach For Supermarket Products
When you are looking to make a change to your dentistry, be sure to speak with an oral health provider. There are many reasons for this, but if you want to whiten your smile, it is especially important. Your dentist can help you to find an appropriate course of treatment for your specific stains. Some forms of discoloration require different remedies, so speak with your provider about which option suits your smile.
Supermarket solutions can be ineffective, leading you to repeat their use. When this happens, you can actually weaken your enamel, causing you to be at risk of dentin sensitivity. Instead of risking it, reach out to a talented team of cosmetic dental experts about your needs!
Whiten Your Teeth With The Experience Of A Dental Professional
After your dentist has given you a diagnosis of extrinsic enamel stains, it is time to talk about treatment. Our office offers you a choice in your care through the Philips Zoom! Whitening line of products. For a speedy solution, we can help you to lift the shade of your enamel with one simple office visit.
Another treatment option is with our at-home whitening, which you can accomplish alongside your oral health hygiene regimen. With this approach, you can see results on your own time. Talk to your provider today about your cosmetic possibilities!
Ask Your Dentist In Londonderry, NH About ZOOM! Whitening
When you need to see an improvement to the quality of your smile, speak with our team about your options in teeth whitening. For more information, give us a call at My Dentist in Londonderry, NH at (603)965-3407!