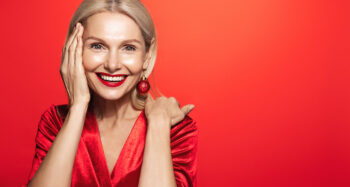 A bite that does not line up properly is one of the most common dental problems in existence. When our smile connects improperly, it can lead to both medical and cosmetic concerns. For example, overuse in certain areas can lead to dental erosion, which is the loss of enamel due to strenuous wear. Overcrowding and overlapping of the teeth can also lead to decay due to areas that become difficult to keep clean. Not only can this be dangerous to the future health of your smile, but your alignment concerns can prevent you from looking your best. Even one crooked tooth can become the dominant discussion around your beauty.
There is a simple and low-stress option available to you in Invisalign® trays. These nearly invisible aligners can help you gently reposition the teeth within the jaw allowing for a more comfortable experience. We are proud to offer this service at My Dentist in Londonderry, NH, to give you the opportunity to make a positive change in your oral health by correcting your alignment concerns!
Discover A Private Solution
For patients of any age, privacy is an important factor in how they plan for cosmetic enhancements. Adolescents are at the most self-conscious point in their life, and they might not wish to telegraph their improvement to classmates and crushes. Professional adults may wish to keep things private so that they continue to be taken seriously at work. In these situations, people can shy away from the possibility of traditional braces and decide to live ith their alignment concerns.
Invisalign® treatment can give you a discreet way to improve the look and feel of your smile without the intrusive nature of bulky traditional braces. These nearly invisible trays gradually adjust the location of your teeth. Rather than pulling structures through a cemented point on the enamel, a larger surface area can mean less trauma in treatment.
Your Health And Appearance Are Connected
Invisalign® trays are helpful in not only improving the beauty and symmetry of the face, but they can also help keep your smile operating at its highest level. When a mouth is out of balance, overuse in certain areas can lead to more wear to the enamel. Prevent further dental erosion by addressing alignment concerns discreetly.
The crowding of teeth can lead to tooth decay in areas where you cannot appropriately reach by regular brushing and flossing. By adjusting your alignment, you could be doing more than giving yourself a beautiful new smile. You could be protecting yourself from the harm of infection!
Discover The Benefits Of Invisalign® in Londonderry, NH
Alignment concerns can be devastating to the future health of your smile. Clear aligner trays from Invisalign® could be a gentle and discreet way to improve the look and feel of your bite. To schedule a consultation, please call our Londonderry, NH dental office at 603-965-3407!