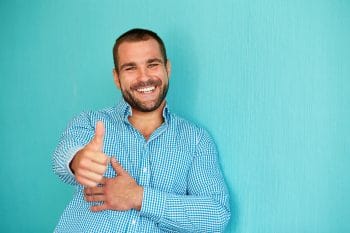 The new year is underway, and many people look ahead to think of what they want to be different. If you are not pleased with your smile, a consultation on cosmetic dentistry options in Londonderry, NH can be the first step towards enjoying a new smile. When your smile issues are not small or seemingly simple, it can be reassuring to know that porcelain veneers may be the answer to solving several smile problems at the same time. Learn more about the before, during and after of porcelain veneers, and think about your potential new 2021 smile!
Porcelain Veneers: Before
While porcelain veneers are suitable in many cases of cosmetic dental improvement, the first step is your consultation appointment with our caring office team. We'd like to learn about your ideal smile, and assess your overall health and your oral health. We can perform restorative procedures, such as filling a cavity or making sure your gums are healthy, before applying your custom-fitted veneers.
Porcelain Veneers: During
Porcelain veneers are a minimally invasive procedure, and we will start by taking careful measurement of your teeth. The veneers can be shaped to close small gaps and give uniform shape, color and size to mismatched teeth.  We remove a thin layer of enamel from the front side of teeth receiving veneers, to assure a comfortable and natural-looking fit. The custom-crafted veneer is placed on the front of the tooth, and permanently bonded into place.
Porcelain Veneers: After
There is little down-time after veneer placement. You should care for veneers the same way you care for the rest of your teeth. That means twice daily brushing, daily flossing and attending cleanings and checkups twice a year. Porcelain can stain over time, just as tooth enamel can, so limiting deeply colored foods and drinks is advised, when possible. One of the best after-veneer activities is enjoying the brilliance of a new smile.
Porcelain Veneers Can Correct Tooth Size, Shape and Color
At My Dentist, we want you to have the facts about cosmetic treatment as you  contemplate a more satisfying smile. If you are considering how porcelain veneers can solve problems with your smile, we encourage you to come for a cosmetic consultation. To find out more, please contact our Londonderry, NH dental office at 603-965-3407.