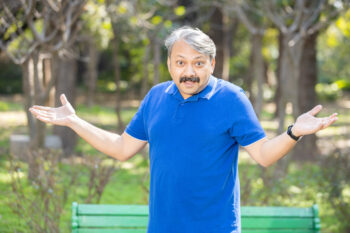 Do you have questions that you would like to ask about prosthetic dental work? Once you lose a tooth, you can certainly have a valid interest in this kind of care. Proceeding with the right treatment, one that makes you confident in your smile and oral health, will have lasting value. At our Londonderry, NH dentist's office, we can provide guidance on the role implant dentistry can play in helping you regain a complete smile. With this arrangement, you can count on a restoration to remain in place, and you can enjoy oral health benefits that improve your bite function and health!
What Does A Dental Implant Do For You?
Dental implant placement and restoration can give you back your full smile, which means the cosmetic effect of tooth loss no longer affects you. Unlike other approaches, this one provides both permanent security for your prosthetic and oral health benefits that are normally supplied by natural teeth roots. What this means is that you can bite and chew with greater confidence, and you can enjoy protection against jawbone deterioration.
How Is An Implant Placed And Secured?
A careful examination of your jaw takes place before your implant placement. Not only does this confirm that you are a good candidate for treatment, it ensures that the placement occurs in the right spot and angle. There will be a recovery period between this and the placement of your dental crown or larger prosthetic. When you are ready, you can return to our office to receive the custom restoration being used to complete your care!
What Should You Expect After Regaining Your Complete Smile?
Whether you come to us to replace a single tooth or you are interested in receiving a full denture, we can help you see long-term benefits through implant dentistry. Your appliance will be stable enough to support healthy and natural bite movements, and you can count on it to remain in position throughout the day. During dental checkups, we can evaluate your full smile, which includes an evaluation of a prosthetic to make sure there are no issues. Your risk for problems is actually reduced over time when you have this service performed; the implant itself will both stabilize neighboring teeth roots and encourage the sustained movement of nutrients to the surrounding jawbone tissues.
Talk To Your Londonderry, NH Dentist About Implant Dentistry!
Through dental work with implant-held restorations, we can offer meaningful smile improvements for individuals who are affected by tooth loss. This is a solution that does more than just close a hole in your smile. With this approach, you can gain better bite support, more stability for neighboring teeth, and an overall improvement in your oral health! If you are ready to learn more, contact our Londonderry, NH dental office at 603-965-3407.