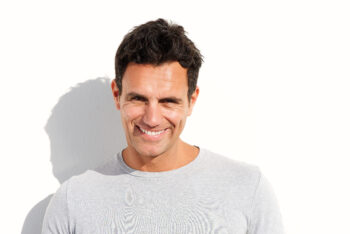 A dental injury can send someone in search of treatment immediately due to discomfort or the severity of damage to their tooth structure. However, there are times when injuries appear less serious, as you can have nothing more than a small, but noticeable, chip or crack. There are several reasons why these issues should also be promptly evaluated. One is that the matter may be more serious than you realize. Another is that the right procedure can cover up any embarrassing flaws created by dental damage and give you back confidence in your smile. Our Londonderry, NH dentist's office is prepared to help you resolve problems so that you do not have to feel self-conscious over a chipped or cracked tooth, and we can make sure something that is more serious is fully treated.
Can Cosmetic Treatment Resolve Problems With A Dental Injury?
Based on the state of your tooth, we may be able to provide cosmetic dental work to cover up a visible injury. By doing so, we can help you recover your smile while only making minimal changes to your tooth structure. When we place porcelain veneers, we can reduce the amount of preparatory work needed to make sure you have the right results, as we only need to cover the front surface of your enamel. When necessary, we can place a dental crown to make sure that you have functional support and confidence in your appearance.
Using Veneers To Hide Dental Damage
Porcelain veneers are thin restorations that provide coverage over a limited portion of your tooth to hide embarrassing flaws. They can take on discoloration, difficulties with dental damage, natural problems with tooth shape and size, and address some spacing concerns. The need for preparatory work is limited, as the restoration is thin enough to only need minor modifications. Once it is permanently bonded in place, you can feel renewed confidence in the way you look.
Taking Care Of An Injured Tooth With A Custom Crown
With a custom dental crown, we can protect a tooth when an injury is more severe. This approach to treatment can still preserve your smile thanks to the use of lifelike porcelain that can imitate enamel. This is still a strong enough substance to provide bite support, so you can count on your procedure to have cosmetic as well as oral health benefits.
Talk To Your Londonderry, NH Dentist About Care For A Dental Injury!
Dental injuries that are not severe enough to threaten your oral health can still create serious concerns for your smile. The good news is that it is often possible to address physical harm with a durable veneer that only covers a limited portion of your tooth structure. If you would like to learn more about how we can address problems with physical damage, or if you have any other concerns about your smile care, contact our Londonderry, NH dental office at 603-965-3407.