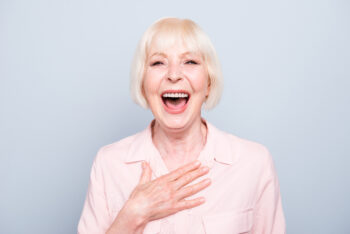 How has tooth loss changed your quality of life? The immediate effect it has can impact your appearance as well as your ability to comfortably bite and chew food. Over time, this problem can create more issues for you. As you grow dependent on a modified bite to avoid the gap in your smile, you can put certain teeth through more wear and tear, and you can create more stress on your jaw than you realize, leading to chronic discomfort. You can also have more problems with tooth loss, as those teeth that are next to your absence have less support. Our Londonderry, NH dentist's office is prepared to help you with this problem. Through implant dentistry, we can resolve trouble with your oral health and appearance by supplying you with a prosthetic that is permanently secured.
How Has Tooth Loss Impacted Your Quality Of Life?
The longer that it takes you to do something about tooth loss, the more this problem can change your quality of life for the worse. Until that gap in your smile is closed, you can feel incapable of maintaining your typical bite function. This can lead to trouble with your jaw alignment and movement, something that can cause worsening discomfort. You can also have more risk for worsening problems with tooth loss, as the teeth without the support of their neighbor are more likely to loosen and become lost. In time, the loss of teeth leads to the loss of stimulation in your jawbone, which can cause you to lose density in the bone.
Using Dental Implants To Hold Permanent Restorations
Dental implants are relied on to permanently hold restorations so that your smile and oral health can be restored. The implant goes directly into your jawbone through a surgical procedure that we carefully plan. With that planning done, we can make sure that the implant's location and angle of placement provide the most support possible. Once you have healed from this procedure, you can have a prosthetic appliance secured so that your smile appears complete again. This restoration will be stable enough to contribute to your bite function.
Discussing Prosthetic Work To Hold A Denture
With the placement of multiple dental implants, we are able to secure larger restorations, including full dentures. A hybrid denture can give you back your smile confidence and bite health in a big way. It also protects you from bone density loss that hurts your oral health and makes it difficult to count on a removable denture for an extended length of time.
Talk To Your Londonderry, NH Dentist About Treating Your Tooth Loss
Through the effective treatment of tooth loss, My Dentist in Londonderry, NH can help you enjoy meaningful cosmetic and oral health benefits. If you would like to find out more, please contact our Londonderry, NH dental office at 603-965-3407.